There's no elephant in the room here. The novel coronavirus has forced school districts to find an alternative approach to traditional graduation ceremonies this year. While it's unfortunate that outgoing seniors won't have the chance to experience a proper commencement, schools are still finding creative ways to honor their students.
Some colleges have held virtual ceremonies to accommodate their massive student bodies. High schools with large graduating classes are likely to follow suit, especially in highly affected areas. Others have opted for drive-in mobile graduations, inviting students and their parents to safely attend in their vehicles. High schools in areas that have already begun lifting restrictions are still considering traditional in-person ceremonies, albeit modified to abide by social distancing procedures. No matter how the Class of 2020 turns tassel, we've got you covered. Check out these great grad gifts!
Graduation Cap Stress Relievers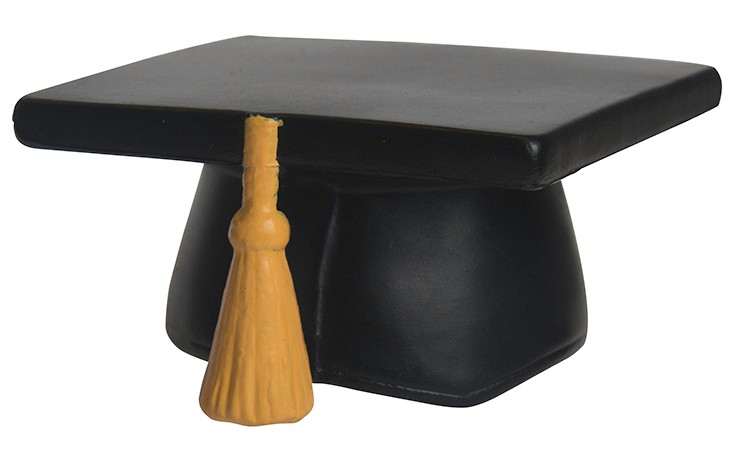 Senior year is stressful enough as it is. Balancing schoolwork, exams, applying for colleges and internships, part time jobs, extracurriculars, and attempting to have a social life around it all seems impossible. And that was before! Help your grads work off some anxiety with these customizable graduation cap squeezable stress relievers. Available blank or with a single color imprint on top to immortalize your school or motto, they're perfect for young adults about to meet the real world. If your school is having a cap-and-gownless ceremony, challenge everyone to toss these instead of a real cap at the end of your commencement! Pricing starts at $2.29 each plus shipping for 150 pieces.
Custom Handfans for Photo Ops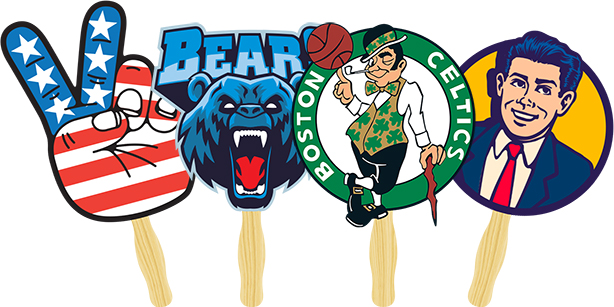 If you're in one of the areas opting for a traditional ceremony, chances are, it's going to be hot and humid, especially with a mask on! Providing your students, faculty, and the families able to attend with handfans is a great opportunity for some levity. Sure, we can do your school's logo or mascot, that's no problem. Get a wide shot of the whole graduating class, or even the parents in the stands all holding up their fans for the perfect photo op! The real fun, however, is turning your handfans into selfie kits. Invest in a few different designs or shapes to hand out like a diploma, grad cap, or even just a big mustache that says GRADUATE and your students will plaster their school spirit all over social media. Pricing starts at $1.24 each plus shipping for 250 pieces.
Drive, Dip, and Deliver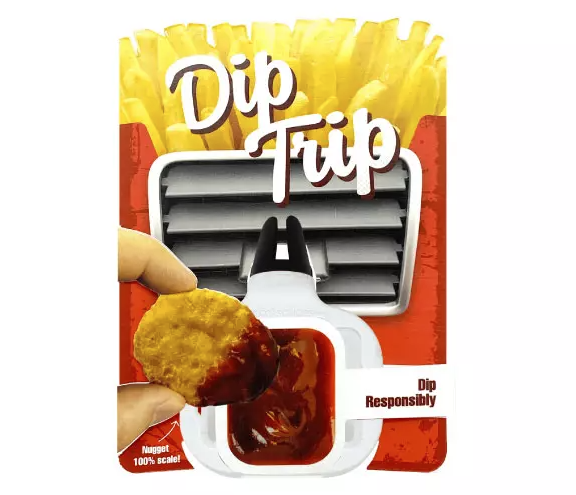 Bringing takeout to your drive-in graduation? Or maybe you're just always on the go and have a burning need to safely dunk some nugs? We've got you covered. Introducing the Dip Trip, the mountable sauce savior that allows you to keep one hand on the wheel and one in the bag. Each order comes customizable with a full color digital imprint on the front and fits most air vents. Pricing starts at $3.33 each for 100 or more, but if you need less than that, ask about special pricing if you include them in an order with other products!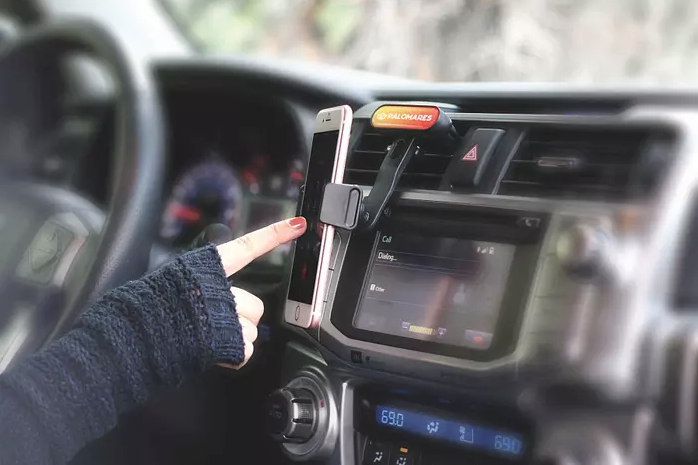 Speaking of mobile necessities, the Mount-A-Bout smartphone holder is the perfect addition to any Gen Z vehicle. Just like the Dip Trip, it attaches to your air vent and allows for handsfree use while driving. Whether you're rolling up to graduation or about to pick up an UberEats shift, a phone holder is an absolute must-have. The Mount-A-Bout is, of course, customizable with a full color digital imprint, and swivels to adjust to your line of sight. Pricing starts at $9.17 each for 100 or more, but just like the Dip Trip, ask about special pricing for smaller quantities and we'll be happy to help!
Detach and Untangle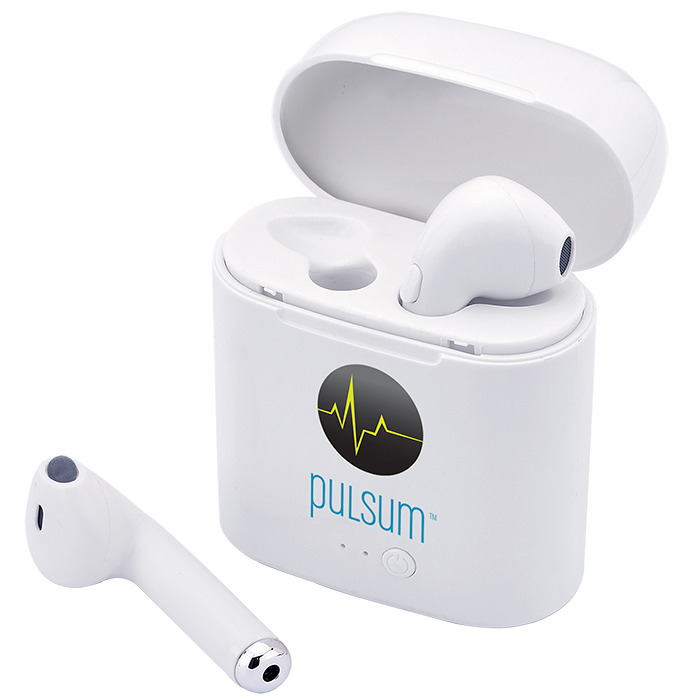 Life now consists of Zoom meetings, livestreams, and FaceTime. In a world of digital social interaction, reliable headphones are a must. Most students either have an old wired headset, or simply can't afford high end wireless earbuds – and that's where we come in. These Atune Bluetooth earbuds come stock with the same specs as name brand pairs and include a customizable charging case for a fraction of the price. Surprise your graduates with a set and be eternally thanked when they start their online classes this fall! Pricing starts at $22.89 each plus shipping for 18 or more.
High School is a Challenge
High school has only gotten harder to navigate and pass in recent years, and students are worn out by the time it's over. Reward them the way great commanders have rewarded exceptional soldiers over the ages – with a custom challenge coin! Work with our experienced staff to help design a coin unique to your school for the Class of 2020 and give them an unforgettable treasure they can hold onto forever. Prices vary depending on the design elements used, but generally start around $400 for 50 or more.
The Classic 
You probably already went through a whole box of Class of 2020 t-shirts earlier in the school year. Did you forget to make graduation shirts, too? Or maybe you did, but it's too late to add anything relevant to how times and plans have changed on them? No sweat. We produce custom t-shirts in-house, and are happy to rush a new design out to you in time for graduation! We offer some of the most competitive pricing on the market and back our products with a satisfaction guarantee. Get started now by using our t-shirt builder to choose a style and click Customize!
The Class of 2020 may have had a rough go of it, but that doesn't mean we shouldn't see them off right. Whether you're in charge of purchasing for a school or district, a PTA parent looking to put together graduation packages, or a good citizen wanting to support the seniors in your community, feel free to reach out with questions about any of these products, or speak to our veteran sales staff for even more fantastic gift ideas!