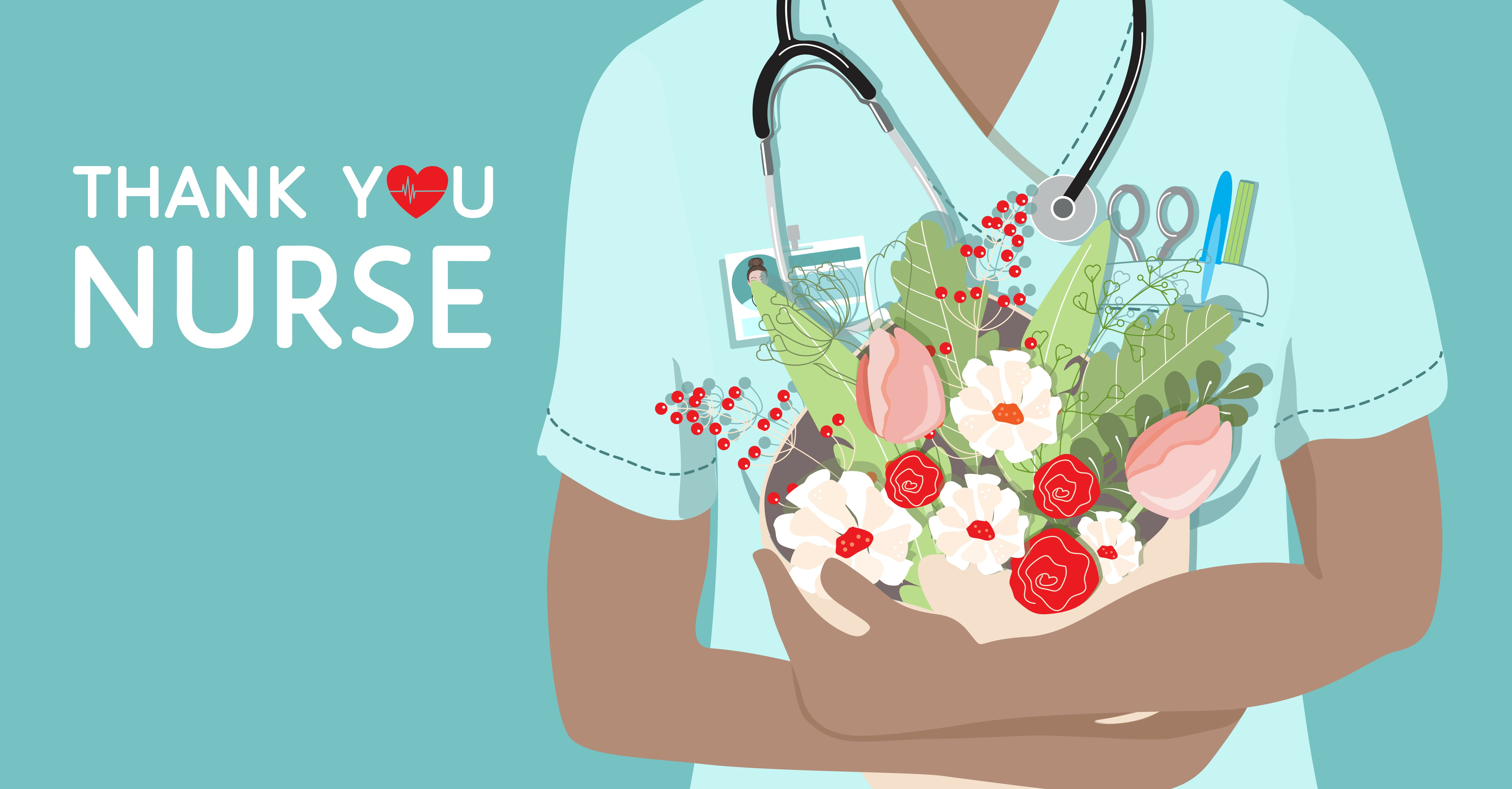 Celebrate Nurses Week With Custom Products
Honoring the Heroes of Health Care
---
In the past couple of years, we've been reminded of some of the unsung heroes of our society. Medical personnel, and particularly nurses, have been on the front lines of the pandemic since the beginning.
Nurses Week, May 6th through 12th, is the perfect opportunity to honor these dedicated servants who have worked so diligently to help others in these difficult times. It's easy to find great custom gifts your hospital, clinic, office or agency can give as tokens of your appreciation.
Nursing burnout is a risk even in normal times. Nurses work long hours, doing the best they can to keep patients alive and help them get better. They frequently risk their own health in the process. Unfortunately, not every patient survives. It's a constant high-stress work environment.
In that kind of atmosphere, even the smallest item that shows management appreciates their dedication and sacrifice can make a difference. Honoring their contributions is critical to reducing nursing staff turnover.
Products to Fit Any Budget
Custom products to celebrate nurses are available at virtually every price range. From simple gifts such as pens and squeezable stress relief toys to higher end items, you can select items to suit virtually any staff size and budget.
At the low end of the scale, stick-style ballpoint pens, penlights and USB drives are affordable and can be customized with the message or logo of your choice.
Custom t-shirts, polos, jackets and other apparel make popular gifts as well. Imprinted with your facility logo and a Nurses Week message, they show the world that you celebrate your nursing staff.
Further up the product scale, nurse appreciation packs which can include food items, stethoscopes, and other small items are excellent giveaways.
If you want to honor special achievements such as obtaining an advanced degree or other professional accomplishment, go for custom nurse practitioner's bags, fountain pens, Bluetooth speakers and more.
No matter how you choose to celebrate Nurses Week, honoring your dedicated, hardworking staff is a year-round proposition. Keep your nurses celebrated and you'll help keep them motivated. A little appreciation can go a long way!