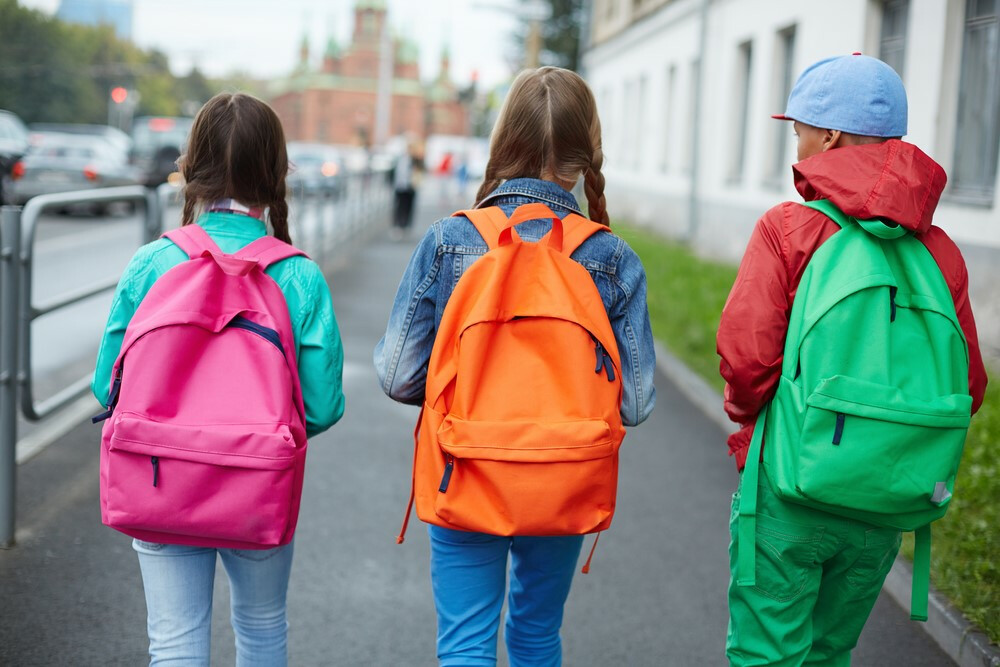 Custom Backpacks Keep Students Ready to Learn
A must-have back to school accessory for young learners' success
---
As the new school term approaches, students and parents are gearing up for another year of learning. School supplies are flying out the doors of big box retailers across the land.
One basic necessity no young learner should be without is a backpack. Every student needs a way to carry pencils, notebooks, textbooks, art supplies and other items from class to class, and from school to home and back.
Custom backpacks are an excellent way to boost school spirit. Imprinted with the school name, logo or mascot, they foster a sense of teamwork among students.
Benefits of Backpacks
It's difficult to overestimate the value of backpacks in school. They help students stay organized and reduce the odds of losing needed supplies. They're lightweight, easy to carry and keep essential items such as tablets, books or art supplies conveniently in one place.
A custom imprint gives the simple, utilitarian backpack a touch of style. With the right color combination, it can really reflect the school colors and mascot.
In the current security-conscious environment, many schools now require clear, see-through backpacks. Even those can be imprinted with a custom logo or school mascot. It's an excellent way to show students that the clear products don't have to be drab.
Whether clear or colorful, backpacks are available in sizes from mini to full-size. You can choose zipper or drawstring closures. It's all about ease and convenience.
With any style, you can add other customized items to your order, such as pencils, notebooks, wristbands, lanyards and more. Seeing the school logo all over helps boost school spirit and participation at any grade level.
Beyond the Classroom
Backpacks can provide benefits beyond the classroom, too. Many feeding programs that assist low-income students use backpacks as a way to send nutritious food home with them for the weekend. That enables the children to return to school Monday morning properly nourished and alert.
Backpack Basics
Custom backpacks are available in a range of prices. There's sure to be one to fit virtually any budget.
It's important to remember not to overload backpacks. Experts recommend that they shouldn't weigh more than 10 to 15 percent of the wearer's body weight. In general, the lighter, the better. With that in mind, they're hard to beat as a way to keep your students organized and ready to learn.
You can find more information about ordering custom backpacks here.