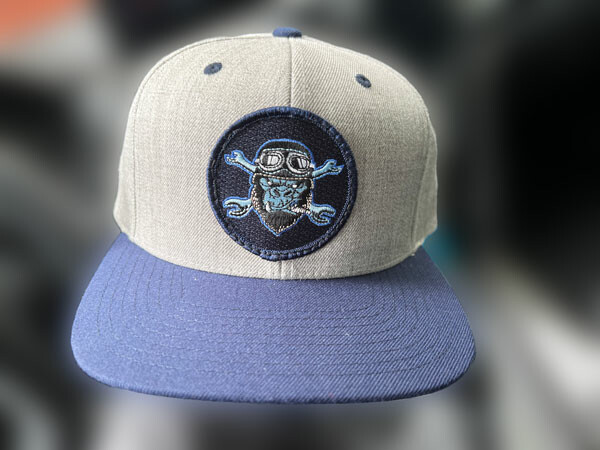 Customer Spotlight: Full Throttle Motorverse
Vrroom With a View!
---
When it comes to motorsports, Full Throttle Motorverse is revved up! The new community reflects a wide range of motorsports aficionados. It includes track owners, coaches, mechanics, athletes, teams and enthusiasts of all kinds, said Mike Bambrick.
Full Throttle wanted custom patches to present to members and to sell on their upcoming website. Mr. Bambrick found our patch division.
It took a while to get the patch size and style just right. That's where our unlimited revisions and experienced staff rose to the fore.
"The communication from the TJM Promos team was incredible. It was our first time ordering patches, and we were not quite sure of the process, what was needed, or the differences in patches," Mr. Bambrick said.
We coordinated with Mr. Bambrick for nearly three months, discussing patch sizes and whether to go with embroidered, woven, or dye sublimated patches.
"The team was determined to make sure we were happy before proceeding and went back and forth with us several times to get it right," he said. "The order came out incredible, and we are extremely happy with the results."
He's right. We are dedicated to making sure your order is exactly right before production begins for all our customers.
When asked how we can better serve, Mr. Bambrick replied, "Keep the same level of dedication to the customer. Thank you for your great service!"
Thanks, Mr. Bambrick, for your business and your support. We look forward to serving all of Full Throttle Motorverse's custom product needs in the future!
For more information: www.fullthrottle.mx