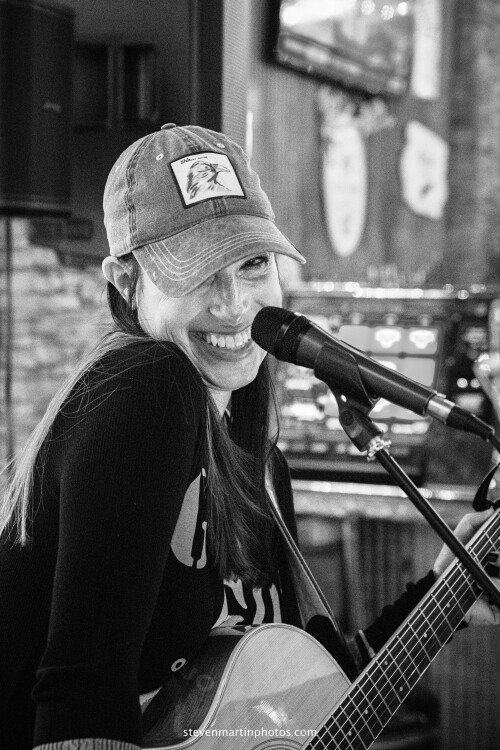 Customer Spotlight: Heather Lynne
Singer/songwriter Heather Lynne is our featured customer
---
At TJM, we're always glad to support artists of all kinds, especially when they're our customers. This month, our Customer Spotlight shines on singer/songwriter Heather Lynne.
Heather, based in our hometown of Ocala, is working on her first album, due to be released later this year. It will be a mix of covers and originals. "I have four songs out on all forms of streaming music, and a YouTube channel," she said.
We've provided Heather with multiple custom printed items, including hats, t-shirts, mints, headphones, iPhone covers, wristbands and tote bags. "I sell or give away the items to promote my music. I want to grow listeners!" she said.
On her website, she describes her music as "an eclectic mix of old school rock n roll, alternative, 80s and 90s and country covers," plus original songs. Her influences include, among others, Tom Petty, Janis Joplin, Lucinda Wiliams, Joan Jett, Stevie Nicks and Jack White. She sings in a rich alto voice reminiscent of both Williams and Marianne Faithfull.
She originally used other promotional product suppliers, but all were based out of state. When she heard about TJM, she gave us a try. With TJM, she found a supportive local provider.
"Al products have been great. You are local and I enjoy supporting local businesses," she said.
Much of her work, and her custom products have an avian theme.
"I have a lot of bird imagery in my work, and "Caged Bird" is the title of my upcoming album. The artwork you have used for me goes to each song released. All that artwork was done by my friend, local artist Jessica Cooney."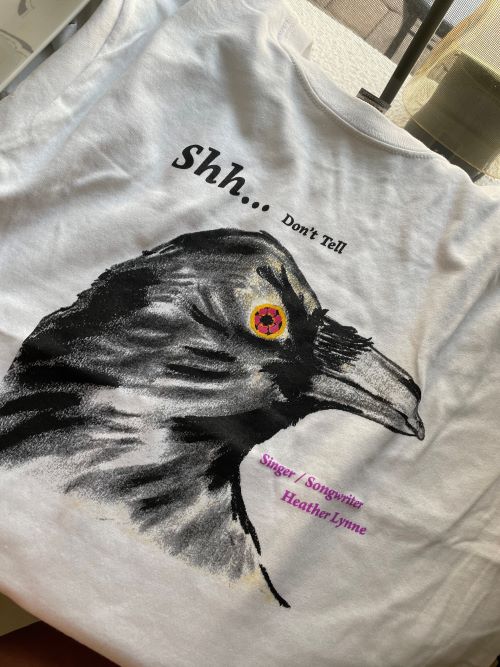 Response to her custom merch has been positive.
"Everything has been a huge hit, especially hats and t-shirts," she said.
TJM's quality products, great prices and outstanding customer service have proved to be a winning combination.
"I will continue to use your company. I'm a big fan," she said. "I recommend you all the time and post lots on Facebook about your stuff."
Thank you, Heather, for your continued confidence in TJM. We're fans of yours too, and we look forward to serving all your custom product needs in the future!
For more information:
Website: https://heatherlynnelovemusic.com/
Instagram: heatherlynne_lovemusic
Facebook: www.facebook.com/heatherlynnelovemusic
YouTube: Heather Lynne Music @heatherlynnemusic9020
Music available on Spotify, Apple Music, and Tidal
For Artist Jessica Cooney: Instagram: @purplerabbitblackcrow
(Top photo by stevenmartinphotos.com. Used by permission of Heather Lynne)