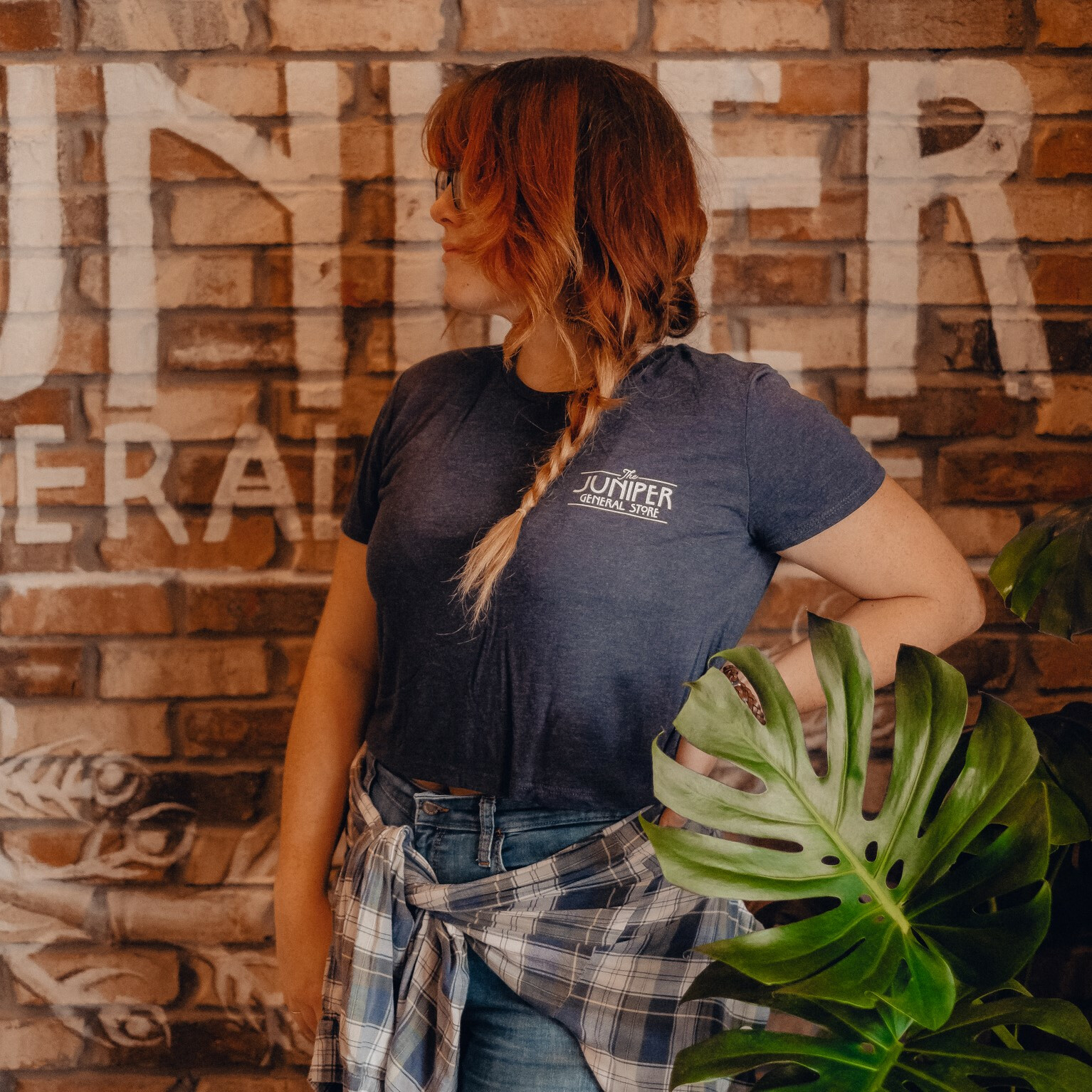 Customer Spotlight: Juniper General Store
Celebrating a Local Business That Relies on TJM
---
We're always happy to spotlight our local businesses here in Ocala. Juniper General Store is one such enterprise. It's a modern general store that offers handmade gifts and U.S. made foodstuffs. It also serve beer, wine and coffee.
"We have a mellow vibe with friendly staff and offerings you won't find anywhere else," said co-owner Meredith Richard.
When looking for a custom shirt provider to promote the store, Juniper General turned to TJM Promos.
"We purchased shirts of all shapes and sizes. Crop tops, tanks, V-neck tees, unisex tees, long sleeve tees … you name it," Richard said. "The shirts were purchased to sell in our store. They have our logo on them, so they make for great advertising!"
Although Richard has previously bought similar products from other suppliers, Juniper General relies exclusively on TJM for top quality, she said.
"We have purchased from others in the past, but would only trust TJM with items for our personal business," she said. "We wanted to find shirts that were well made. We also wanted them to feel soft and luxurious so that buyers wore the shirt often. The printing process was very important to us. We didn't want to end up with stiff art that peeled off over time."
The decision to buy from us was an easy one.
"TJM offered the best product at the best price point. We didn't have to compromise to get what we wanted," Richard said.
The reaction to the shirts has been overwhelmingly positive, she added.
"Everyone loves the shirts! We hear from our customers that their Juniper shirt is their favorite one to wear … comfy and good looking!"
Juniper General has ordered from us multiple times. Our combination of price, quality and customer service has been a key factor, Richard said.
"We have been completely satisfied with your service. You're a company with a small-town feel that is capable of big things."
We appreciate your kind words, Meredith, and your continued confidence in TJM Promos. From one local business to another, we look forward to an ongoing professional partnership that benefits our home town of Ocala!
For more information:
Facebook: www.facebook.com/TheJuniperGeneralStore
Instagram: @thejunipergeneralstore