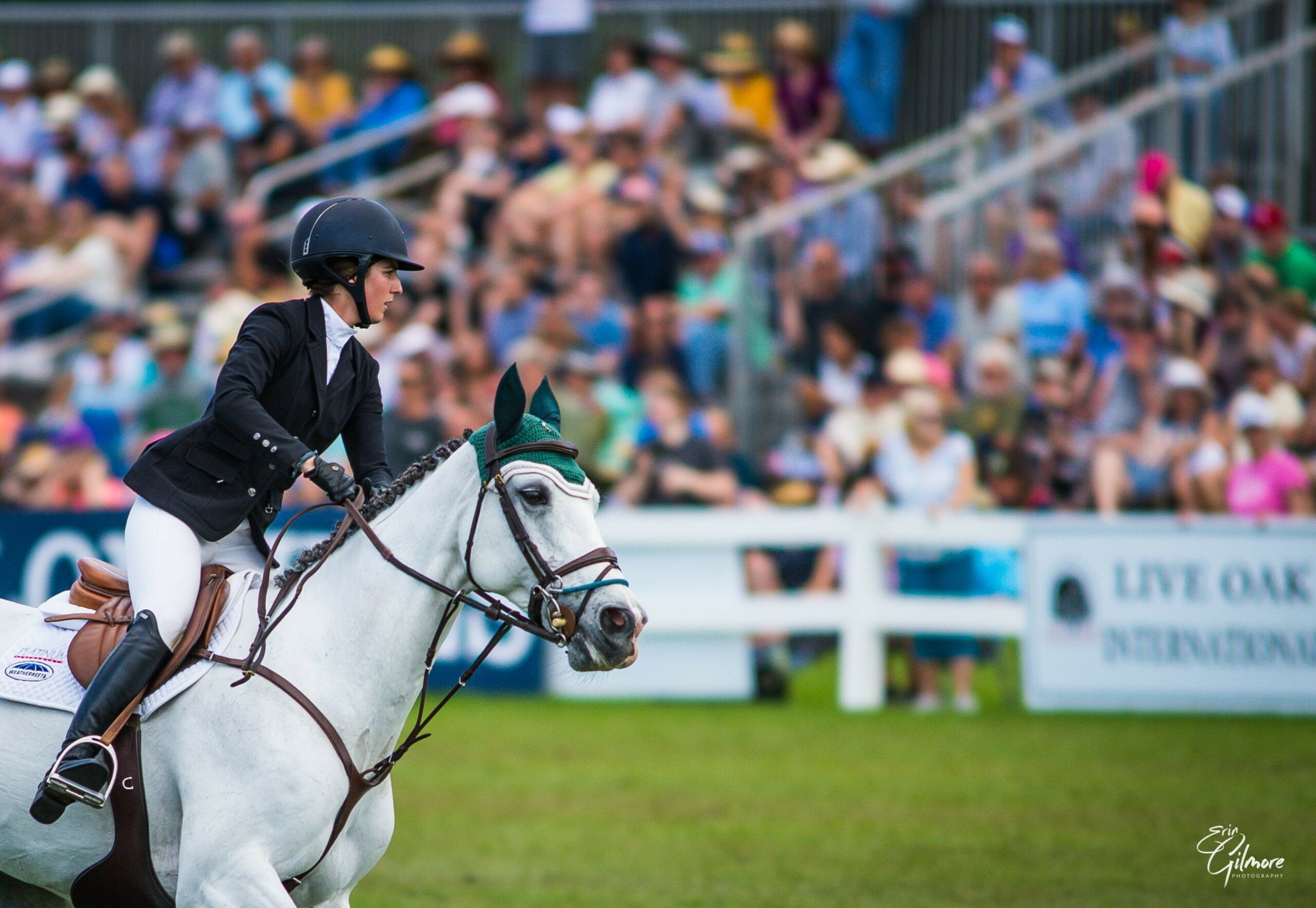 Customer Spotlight: Live Oak International
Our Customer Spotlight for February celebrates Live Oak International, a major annual equine event.
---
Our Customer Spotlight for February focuses on one of the world's most prestigious equestrian events, the Live Oak International.. It's the only combined driving and show jumping tournament in the United States. Now in its 32nd year, the event draws competitors and spectators from around the world to our hometown of Ocala each spring.
Live Oak International, held on a 5,000-acre horse farm, draws more than 15,000 spectators each year. This year, competitors will vie for more than $300,000 in prize earnings.
We have had the privilege of providing custom apparel to Live Oak International for several years, including t-shirts, polos, sweatshirts, jackets, hats and more. Co-president Chloe Reid has come to depend on TJM's customer service, as embodied by our sales representative Lena Ruotolo.
"Lena is 100% the reason I continue to come back year after year," Reid said. "She is incredible to work with. She foresees questions I am going to have before I realize them, and is super quick getting me quotes, samples, and mockups."
Our reliable delivery and order fulfilment is another key factor, she added. "I also have faith that your company will be able to get me everything on time for the event, so I never have to worry about supply arriving. When Lena tells me it is possible to receive it in time, I have 110% faith in her."
Customers appreciate our quality merchandise too, Reid said. "Overall, the reaction is very positive. We sell out of our merchandise each year, so that is a good sign."
We appreciate the trust Reid has placed in TJM to provide custom apparel to this world class event. We look forward to continuing to serve Live Oak International for years to come.
For more information:
Website: www.liveoakinternational.com
Facebook: https://www.facebook.com/LiveOakInternational/
Instagram: @liveoakinternational
Twitter: @liveoakint
YouTube: @liveoakinternational4873
(Photo by Erin Gilmore Photography, used by permission of Live Oak International)