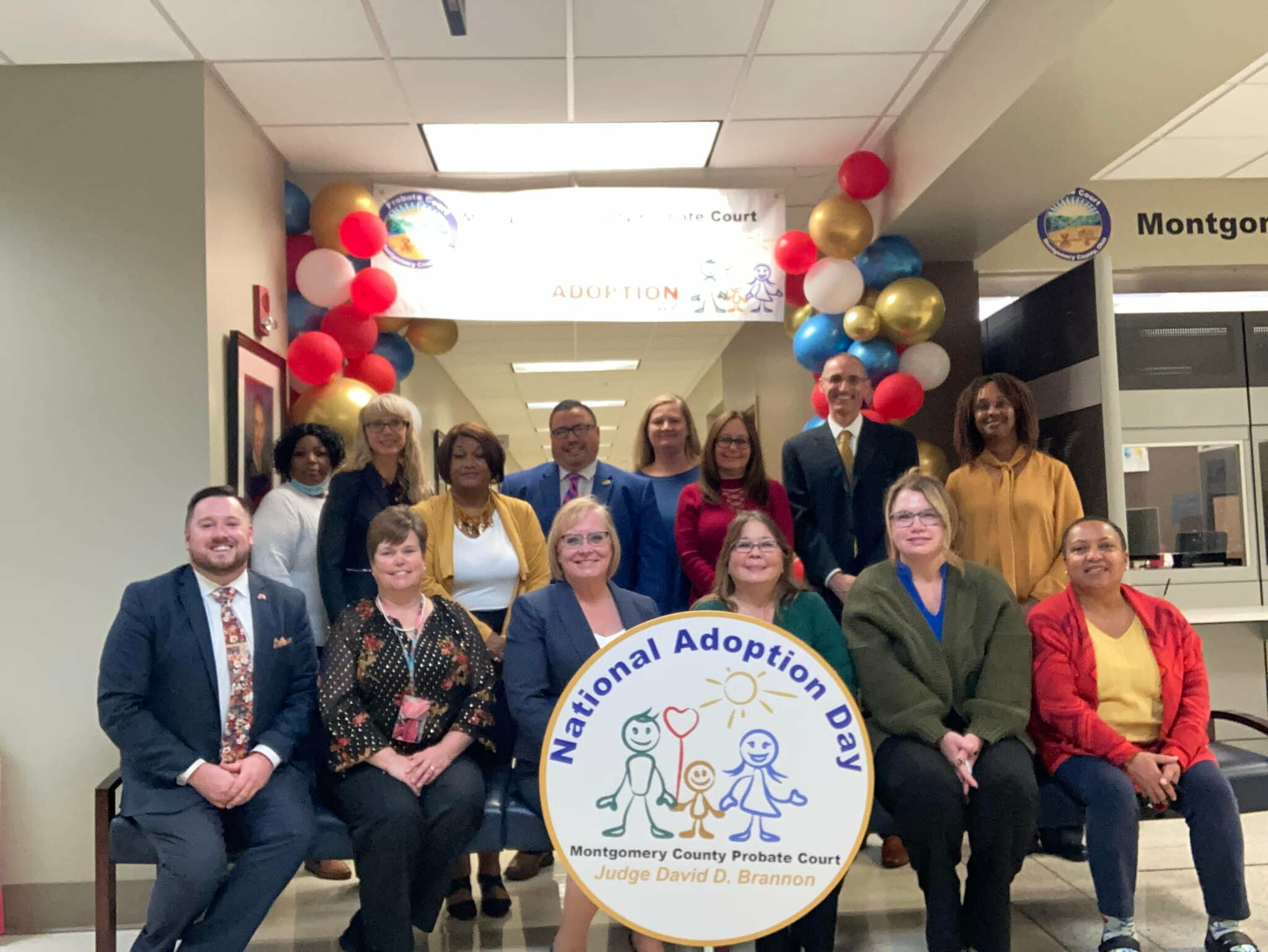 Customer Spotlight: Montgomery County Probate Court
Helping make a joyous day even better
---
Our Customer Spotlight this month shines on the Montgomery County (Ohio) Probate Court. Here's how we helped make a special day even better for some young people.
The Dayton-based Court handles many functions for the county, said public information officer S. Tyler Wright. The Probate Court has exclusive jurisdiction over the administration of estates and trusts, issuance of marriage licenses, name changes and other actions. One of the happiest is adoptions.
"The court conducts around 200 adoption hearings a year," Wright said.
When Judge David Brannon wanted to present a keepsake to adoptees on their happy day, he went looking for items that would carry meaning.
"Most judges give a gift to adoptees," Wright said.  We looked around to see what other judges give, what we liked what we didn't like.
One judge a few counties away gave challenge coins to adoptees. We weren't sure how receptive children would be to that. Then the idea came for them to wear it around their necks, and everyone seemed to love that,"
Following some internet research, Judge Brannon and court officials ordered custom medallions from TJM. The 2-inch medallions have a ribbon attached and bear the Court Seal on one side. The other side features Judge Brannon's name, the Court's adoption logo, congratulations and the year of adoption.
Court officials chose TJM for several reasons.
"One, you all seemed to respond the quickest when we asked questions," Wright said. "Two, your prices were competitive with other vendors. Three, your team took our idea and created a fantastic product."
Every adoptee receives a medallion on the day their adoption becomes official.
"Adoptions are already a happy day. But, the smile on the faces of the younger kids, especially when the judge gives them their medal is priceless," Wright said. "There have been quite a few times when the adoptee leaves the courtroom and shows it to everyone down the hall that will engage them."
November brought citywide attention to the adoptions, and to the medals.
"Our biggest day of the year is National Adoption Day in November," Wright said. "That day, several adoptees find forever families. It's the day that many elected officials, community leaders, pastors and the news media come together to celebrate adoption, but also to spotlight the need for more families. The medal was important to the news media and (they) even commented on the judge handing them out in their report on that day."
We appreciate the court's confidence in our products, and are proud to play a small role in a momentous day for so many Dayton-area adopted children.
For More Information:
https://www.mcohio.org/probate/
https://www.facebook.com/MCOhioProbate
(Image courtesy of Montgomery County Probate Court)