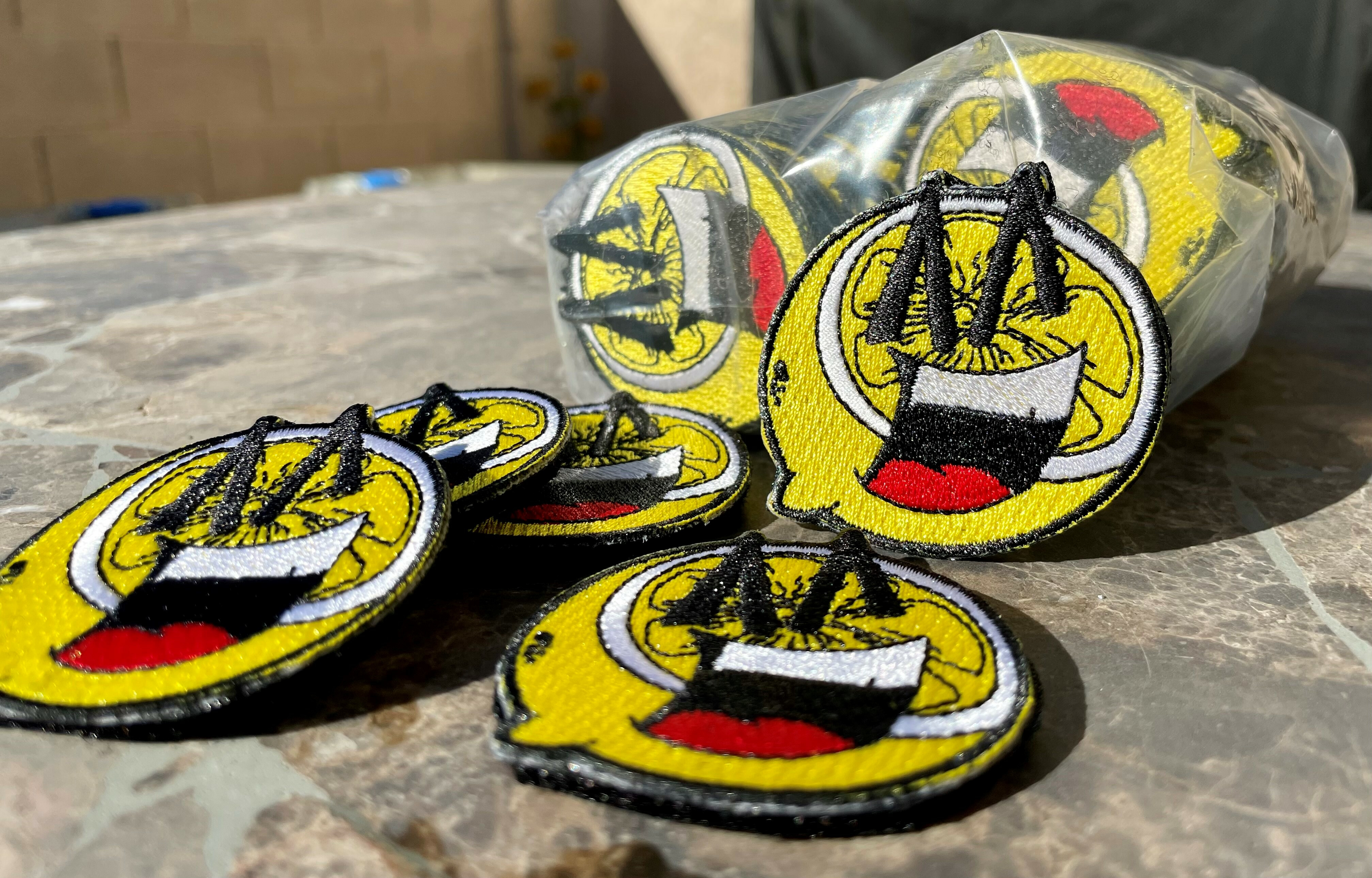 Customer Spotlight: Team Lemon Airsoft
The spotlight focuses on our customer Joe Rogers and Team Lemon Airsoft!
---
When Joe Rogers founded Team Lemon Airsoft, he needed patches to promote his new team and help reach his goal of spreading awareness of airsoft shooting and getting more people into the sport.
"I really wanted to get a patch as soon as possible for Team Lemon Airsoft, despite how new it is," he said. "I felt that the logo I designed needed a patch from a company that had an eye for detail and quality."
Thanks to an internet search, he found our Patches4Less division.
"I had designed the logo for Team Lemon Airsoft, and needed some high quality Velcro-backed patches that were 2 inches by 2 inches," he said. "Patches4Less seemed like a perfect fit for this project."
Joe was concerned about his original artwork might not be taken seriously, "that it would not be exactly as I hoped it to be. Patches4Less produced an exact copy of my logo in patch form."
Our talented art team won him over.
"The proof I received from Patches4Less made me smile ear to ear, literally. I immediately put in my order after seeing a proof that was well thought out and put together."
Our customer service gave him reason to celebrate too.
"Aside from the proof being so well put together, my order arrived 2 weeks earlier than I expected!" he said. "I wasn't expecting any packages that day so when it was dropped off at my door and I figured out it was the patches, my day was made."
The patches help increase the visibility of Team Lemon in the airsoft community, he noted. "Having a patch is a big plus for anything you want to represent in airsoft; now I do."
The patches, with Joe's artwork, was an immediate hit with team members and competitors too.
"Everyone that has seen the patch so far absolutely loves it just as much as I do. So far it's been all smiles! They ask me where I had them made and I proudly tell them Patches4Less."
"This was my first time purchasing from TJM, and it won't be my last," he said. "Thank you guys so much, my entire experience with you has been great front to back."
Thank you, Joe, for your ringing vote of confidence in us! We look forward to serving Team Lemon Airsoft for years to come!
For more information: Team Lemon Airsoft is on YouTube @TeamLemonAirsoft.