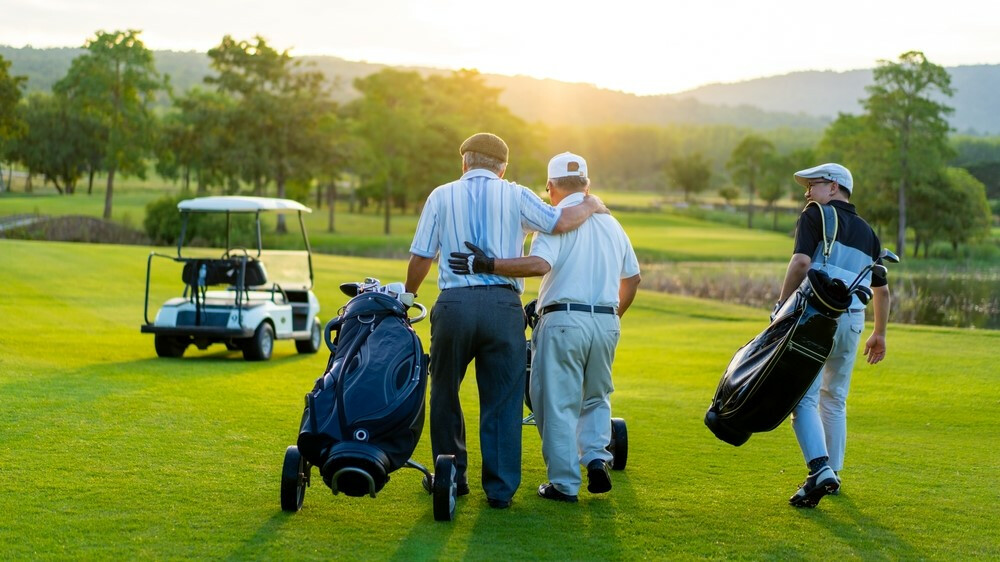 Golf is Good for Business
Golf and business go together like peanut butter and jelly, but with a lot less mess.
---
Golf is an extremely popular sport around the world. It's no secret that many business deals originate on a golf course. What exactly is it about golf that makes it so attractive to business people?
Many people appreciate golf for multiple reasons, but let's start with the most basic. It's a game that's easy to learn, yet challenging to master. That keeps players coming back, with the goal of improving.
Why Golf and Business Mix So Well
Several factors make golf especially conducive to business deals. For starters, it's a great way to meet new people. The networking potential is huge. You meet people you have an activity in common with.
Golf attracts players of all ages. With an effective handicap system, players of different skill levels can compete together fairly.
Time to Get to Know People
Another positive aspect is the fact that you get to spend significant amounts of time with your fellow golfers. You can talk with your partners about diverse matters that aren't necessarily directly related to business.
With an average game taking around four hours, there's plenty of time for conversation. It gives you a chance to really get to know people on a deeper level than you might in less time.
Golfing also gives you a chance to be outdoors in a more relaxed environment. It's far less stressful than inside an office.
One factor many people appreciate is that golf serves as a test of character for potential business partners. The ability to manage one's frustrations is key to a successful round. As for cheating, anyone who cheats on a golf score might well do the same thing in business. Better to find that out early.
After-game activities such as drinks or dinner give players opportunities to continue conversations and expand the topics. They can be the perfect time to seek an order or discuss a partnership arrangement.
Custom Branded Items
From a branding perspective, golf is an outstanding sport as well. There are tons of options for promoting your brand with custom imprints. Towels, umbrellas, balls, divot repair tools, tees and more can carry your logo.
Last but not least, playing golf is healthy exercise. It can improve your vitality and sense of well-being.
With so many advantages, golfing is the perfect way to promote your business or organization and have fun at the same time. For more information about custom golf promotional items, click here.