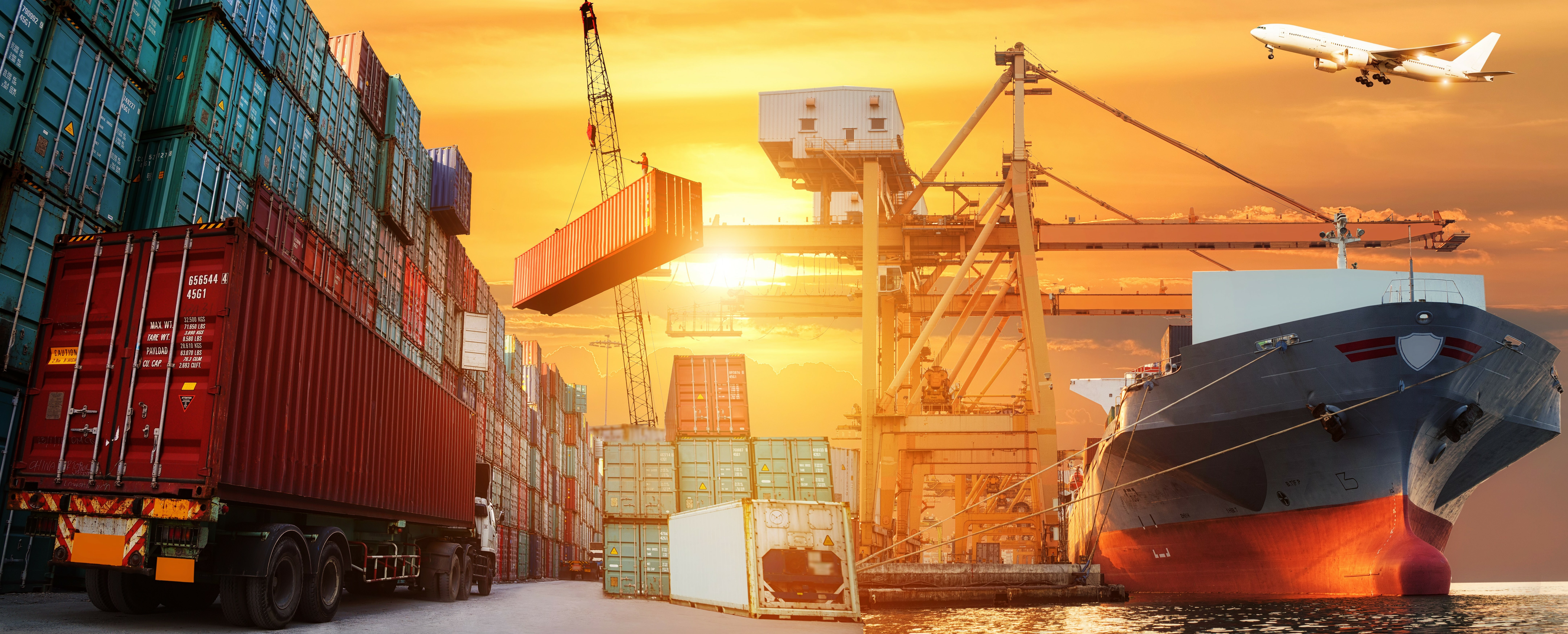 Order NOW to Avoid "Shipageddon"!
It's coming. It's sneaking up as you read this. It'll be upon us before you know it. (Cue scary shark movie music.) It's … the holiday season. Yes, the busy/stressful/wonderful season is almost here. And just like everything else in this disruptive year, it requires some extra planning. You know ordering online has surged this ...
---
It's coming. It's sneaking up as you read this. It'll be upon us before you know it.
(Cue scary shark movie music.)
It's … the holiday season.
Yes, the busy/stressful/wonderful season is almost here. And just like everything else in this disruptive year, it requires some extra planning.
You know ordering online has surged this year, the result of the novel coronavirus keeping customers away from brick and mortar stores. But have you thought about what that's done to the demand for shipping services?
If you're ordering promotional products for the season – executive gifts, custom apparel, any custom product really – be prepared for shipping delays. Order early if you want to be sure your order arrives in time for the holidays.
And trust us, by "early," we mean "now." It's a simple fact. Companies are already reporting delays in shipping times, and increased costs. That trend is only going to get worse as holiday volumes increase.
The U.S. Department of Commerce estimates that e-commerce sales rose 31.8 percent in the second quarter of this year compared with the previous quarter. The increase over the same quarter of 2019 is even more stark at 44.5 percent.
NBC News recently reported that FedEx and DHL have been experiencing peak demand for months. They're expecting 7 million more packages per day for the holiday season. A spokeswoman for FedEx told the network that the company is adding 70,000 more employees this season. UPS reported it's adding even more, more than 100,000 new people.
"We're anticipating an unprecedented peak season. It will be an industrywide 'shipathon' that we've never seen before," said Ryan Kelly, vice-president of global e-commerce marketing at FedEx in an interview with industry trade publication Transport Topics.
The major shippers are adding technology, capital equipment and even distribution centers to meet demand. But even with all the added capacity and extra preparation, there ultimately will be a limit to shipping capacity. There are only so many container vessels, trucks, and planes available. A nationwide shortage of truck drivers also is a factor to be aware of.
Of course, with the increased demand comes increased pricing. Costs will go up for shipments large and small as shippers add surcharges and fees. And that's before taking potential weather issues – tropical storms, snow, wind, ice – into account.
So what can you do? Experts agree – order early. Plan for delays. For items delivered by Christmas, experts strongly recommend ordering before Thanksgiving, for example.
Don't expect rush orders to arrive on time. It's probably not going to happen. The earlier you order, the better your chances of having your order arrive when you need it will be. If you wait until the last minute to place your order, you're likely going to be out of luck.
For quicker turnaround, if your custom products normally are produced overseas, consider U.S.-based production. You might pay more upfront for the products, but you'll save significant shipping time. And compared to the upcharges, fees and added costs of shipping from overseas, you might save enough to balance out the added production cost.
For some items, it might be possible to buy online and pick up in-store or at the factory. Obviously, this strategy is limited when it comes to wholesale and bulk items. But if you're within a short drive of the facility, it can work. Shippers and retailers are strongly recommending this option for consumer goods this year.
Talk to your providers. Let them know when you need your products. Ask them when you need to order to ensure on-time delivery. Communication is the key to success.
At TJM Promos, our team will work with you to do everything possible to get your custom products to you on time for your holiday season distribution. Whether through U.S.-based production, an alternate shipping method or other means, we will do our best to ensure your order gets to you in a timely fashion.
Now – right now – is the time to plan your executive gift or employee gift order for this year. Remember and celebrate the customers, staff and vendors who have been loyal to your company throughout this unprecedented year.
We offer more than 800,000 customizable products for your consideration. Think about what will be meaningful to your customers and staff. Then call or email us as soon as possible. Our experienced staff will help you select and order your custom items. And at the risk of repeating ourselves, the sooner you order, the sooner your custom products will arrive.
U.S. production is available on some, but not all, of our custom items. If it is not available, we will do everything we can to ensure your overseas products will arrive quickly.
We want to help you promote your brand to the best of our ability, and to have the best possible experience dealing with our company. We want your employees, customers and others to be happy with your custom products. Our Number One priority is total customer satisfaction.
Having said that, we can only do what we can. We simply cannot say this enough: Order EARLY if you want to be sure your products arrive on time. We don't want you to end up "S.O.L." – SHIP out of luck!