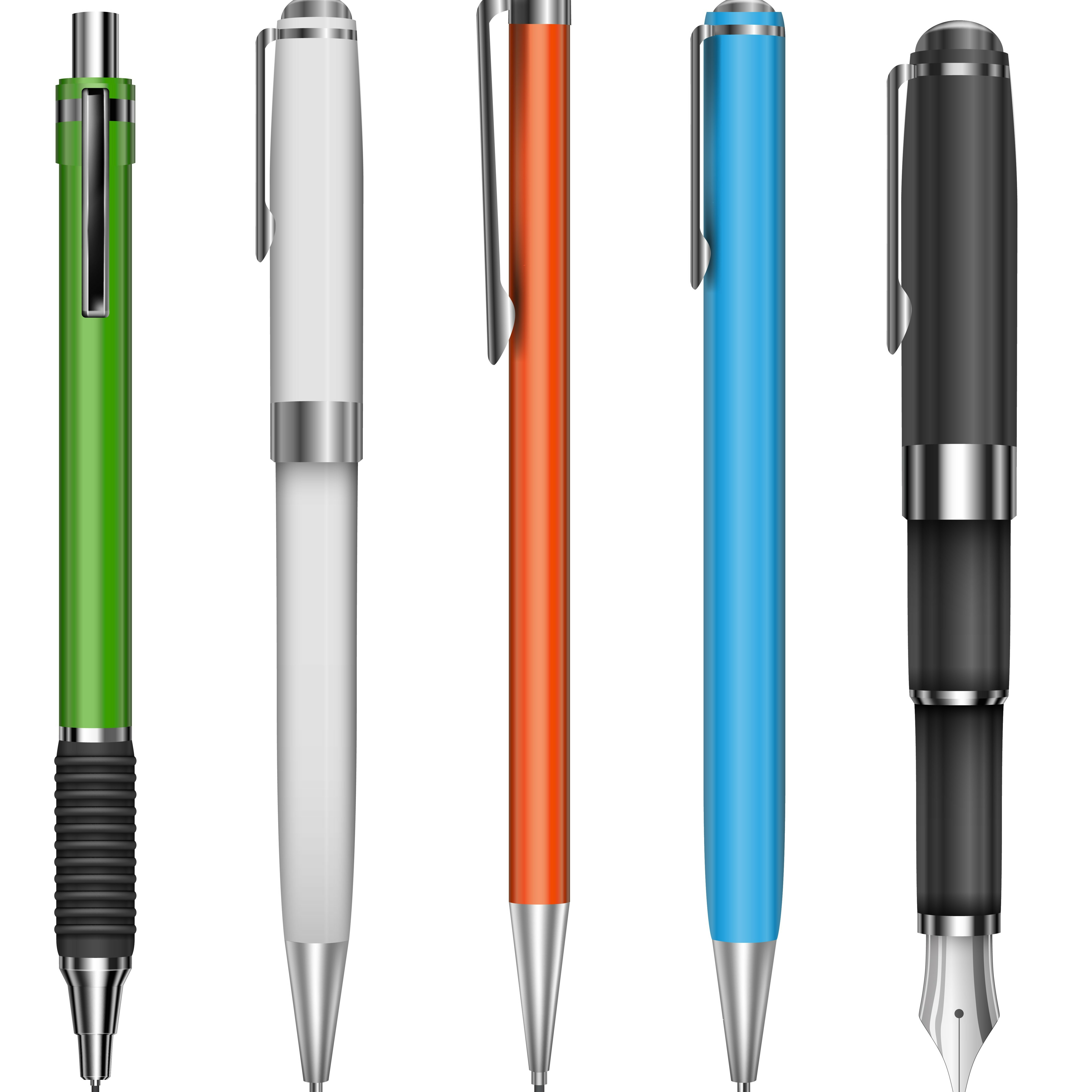 Promo Ink: Pens Still Make Great Branding Tools
Still mightier than the sword, especially for branding purposes
---
Remember pens? The simple writing instruments that once were everywhere from the supermarket to the bank to the department store in the days before electronic banking?
Guess what? They're still around. And they still make great promotional products for your brand. They might not be chained to the desk any more, but that doesn't mean they shouldn't be a part of your branding strategy.
Pens have long been a popular giveaway item to get business information and logos directly into customers' hands. The classic, simple ballpoint, with either a cap or a click-top, is a staple of hotel rooms, doctors' offices and many, many more places.
Conventions and trade shows have also been fertile ground for promotional pens. Giving them away at a display booth is practically a tradition. But times have changed.
With the rise of electronic bill payments, pens are no longer as necessary as they once were for many people. Yet lots of people still prefer to carry a pen. It's a quick way to jot down a note or sign a document. That keeps them relevant as a marketing tool as well.
More Choices Than Ever
The options for custom printed pens have never been greater. The standard ballpoint designs offer a low-cost way to market your brand. Twist-action pens are a bit more upscale. They make good rewards for staff members too.
You're no longer limited to ballpoint designs, either. Rollerball and gel ink pens are affordable and make for a smoother writing experience that gives a more luxurious feel, even with inexpensive models.
Of course, if you really want to show customers, executives, sales representatives, or high achievers that you appreciate them, consider fountain pens. Modern fountain pens are an investment that tells the recipient you value their contributions. They make excellent gifts or years-of-service recognition tokens as well.
With the pressures of the modern business world, it's not always easy to find the best promotional products to boost your brand. Rest assured that custom printed pens will always have a place in the promotional mix.