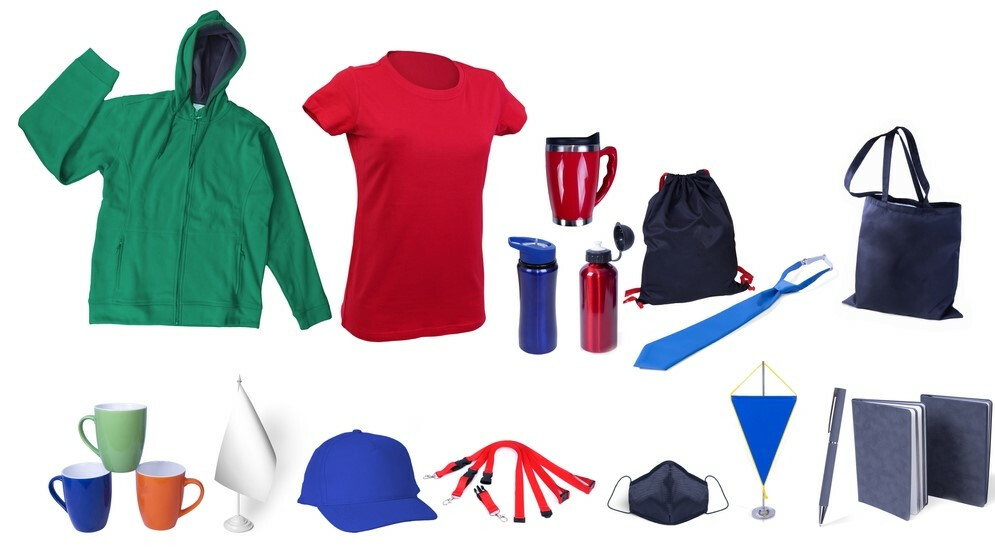 Promo Product Trends for 2023
Want your promo products to have more impact? Check out these trends for 2023.
---
The new year offers a chance to take a fresh look at your organization's marketing strategy. Now is the perfect opportunity to review every aspect of your branding and promotion efforts.
Consider your use of promotional products. Are you still relying on the same items that you did three years ago? Five? Ten? Or are you using promo products at all?
Let's face it, the market for everything from industrial products to consumer goods to services such as health care and education is growing more competitive every single day. You need every competitive advantage you can get to make your brand stand out from the noise and clutter of the promotional world.
There's no great mystery to using custom promo products to build brand awareness. Having said that, identifying specific trends each year can help maximize the brand power you get from your organization's custom items.
Trends for 2023 – Color, Portability, Sustainability
Custom promotional products are proven to be one of the most cost-effective ways available to promote your brand, logo or cause. They're an effective way to literally get your message right into your desired customers' hands.
New products arrive on the promotional scene every year. Many quickly become indispensable. Some custom products such as apparel, pens, wristbands and challenge coins are timeless. Other items have a short shelf life – anyone remember fidget spinners?
Even within the realm of classic products, there are undeniable trends that combine each year to make some products more popular than others among consumers. Let's take a look at some of the hot promo product trends for 2023.
Don't Be Afraid of Color
In recent years, shades of black, white, and gray have become all too common in clothing, cars, and even promotional products. The minimalist aesthetic of those such as the late Apple co-founder Steve Jobs has ruled the day for years. Jobs was famous for his wardrobe staple black turtlenecks, and his sleek, white computers.
Many who refer to themselves as minimalists have adopted the Jobs approach in clothing, furniture and household accessories. That look extends to promotional items such as pens, tumblers, mugs and apparel. But there's evidence the tide is turning.
Younger consumers have begun to say "enough!" Bold colors are making a dramatic comeback in clothing, cars, paints and even appliances. The color experts at Pantone named Viva Magenta, a bright, vivid pink/red the 2023 color of the year, replacing 2022's more subtle Very Peri periwinkle.
If your staff members wear uniform t-shirts, polos or jackets, now is the perfect time for a company makeover. Give them something brighter and memorable that will help your logo stand out. Of course, there are limits. It's critical to choose colors that complement your standard company or brand colors. But within those limits, don't be afraid to explore. Even a stripe or single spot color added to your logo can make it more eye-catching.
Cater to the Digital Nomads
Over the past three years, many people have adopted what's known as a "digital nomad" lifestyle. Workers who started out working from home have discovered the freedom of being able to work outside the office, and are taking full advantage. The "work from home" movement has evolved into the "work from anywhere" movement.
Products that enable the nomads to be productive while on the go are more popular than ever. Travel mugs and tumblers, quality apparel, wireless earbuds and other items that help them travel light are sure to be appreciated.
It's all about portability. The tumbler that can keep drinks hot or cold in the car, and with a lid that prevents spillage. The polo that's light and comfortable to wear in any environment. The ear buds that work with the mandatory smartphone.
Increasingly, brand-name products are moving into the spotlight for these roles. Top-rated products from brands such as Tervis, Yeti, American Apparel and others are sure to make a splash with staff, customers and vendors alike. In many cases, they can be cost-competitive with lookalike products from lesser known producers. And all can be customized to carry your brand or logo.
That's not to say there's not a place for lower-tier brands. They often can match the quality of the big names at a significantly lower price. Quality and prices vary from product to product and brand to brand. A good rule of thumb is to ask your promotional product supplier what they recommend for your specific needs.
Think Green With Sustainable Products
Another growing trend among just about every kind of product is sustainability. "Going green" is important to many consumers today. Smart companies respond with products that are made from sustainably produced materials.
Such products might be products made from recycled materials, products that can be recycled after use, or both. For example, custom pens can be made from bamboo and even paper, rather than the more common plastic. It might seem like a small step, but it says that your organization supports environmental improvement.
Custom clothing made from organic cotton and hemp is another example. Many people are becoming concerned about the prospect of microplastic particles shed from synthetic fibers as a source of water pollution. Natural fibers offer an alternative that can both promote your brand and show your commitment to the environment at the same time.
Flexibility is the New Tradition
The key to the successful use of promotional products in your 2023 marketing plan is to maintain flexibility. Adjust your product mix to better appeal to the younger customers who are rapidly displacing Baby Boomers and Generation X in the marketplace. Don't be afraid to experiment with new products and new ideas at trade shows and conventions, in sales presentations or in a retail setting. Shake up your traditional approach and see how much new products can do for your bottom line.
When it comes to choosing the right custom products to promote your brand, your supplier can help. They will advise you which promotional items will best reflect your organization and raise your profile in the marketplace.