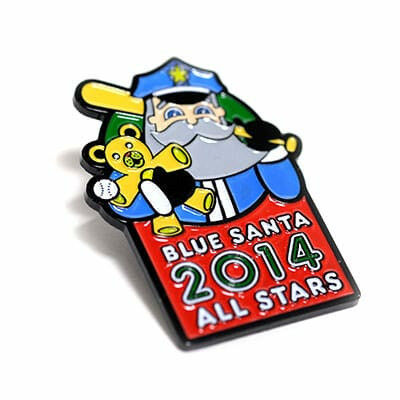 Six Tips to Create Fantastic Baseball Trading Pins
Want your team to have the best-looking pins at the ballpark? Follow these tips!
---
Several factors play a role when designing custom trading pins for youth league teams. It's not hard to design great looking pins if you just keep a few basic concepts in mind. With these six simple tips, your team can have the best-looking, hottest trading pins at the big game!
Get Creative!
The Number One thing to remember when designing your team's trading pins is don't be afraid to be creative. Sure, the artists at a good pin provider can offer suggestions, but ultimately what your pins look like is up to you. Feel free to accept or reject suggestions and do your own thing.
Know Your Team!
Start by considering what you want your pins to portray about your team. Do you want competing teams and other pin traders to see your team as friendly and welcoming? Or would you rather have something more intimidating to show you're seriously competitive? Choose your team image wisely.
Add a Mascot!
Does your team have a mascot? Put its likeness on the pin! No matter whether your team is the Westside Honey Badgers or the Southport Southpaw Otters, mascots are always a hit. People love 'em!
Add Color!
When used well, color can really boost the visual appeal of your trading pins. A good pin supplier will give you up to seven colors free, so you can afford to get really creative. You can even add more colors for a slight additional charge.
There's Strength in Numbers!
Specifically, in your team's player numbers. It's easy to add them to your pins, even with names if you want. That level of personalization is sure to keep team motivation and morale high.
Accessorize!
Just as in fashion, an easy way to upgrade your trading pins is to add bling. You can add glitter, spinners, blinkers, sliders and more to give your pins fantastic looks and tremendous trading power. Your pin supplier can help you find add-ons that look terrific and won't break your budget.
It's easy to design great looking pins that will boast strong trading power. By following the above tips, your pins are sure to be a home run at the big tournament. For more helpful custom trading pin details, click here.