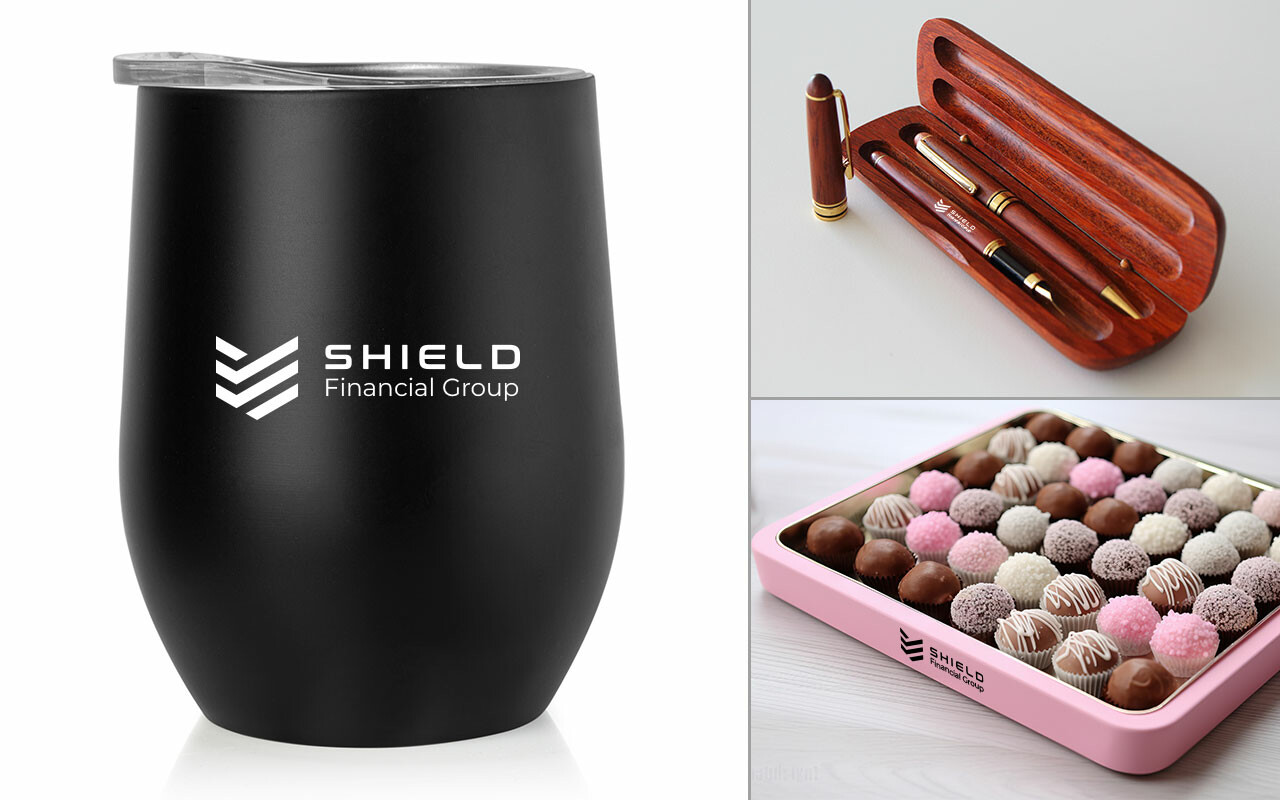 Trends in Corporate Gifts for 2023
New and timeless ideas for corporate gifts in 2023
---
Since we're on the cusp of autumn, you might be thinking about ordering corporate or executive gifts for your staff, customers or vendors. It's not too early to order to be sure your products arrive for the holiday season.
If you're trying to decide what corporate gifts to give this year, you have a wide range of choices. Some new trends have developed, and some gifts are timeless classics.
A Brief History of Corporate Gift Giving
Corporate gifts are nothing new. They date back to at least the mid-to-late 19th century. That's when companies began to show appreciation to their employees by giving them gifts. These could take the form of food, household goods or even clothing.
The roots of such gift giving goes back even further. Merchants of ancient Rome sometimes gave gifts to their customers to say thanks for their business. Depending on the patron (and the merchant), gifts could range simple food items to more expensive items such as jewelry.
By the Middle Ages and into the Renaissance era, kings and queens gave gifts to fellow monarchs to demonstrate respect. These gifts could be quite elaborate and expensive. It was a small price to pay to help cement alliances.
By the late 1800s, corporate giants such as John D. Rockefeller's Standard Oil began to present gifts to employees. Companies that did so found that such gifts helped create a sense of loyalty to the company. It's a simple concept – people react positively when they feel their employer appreciates their hard work.
Over the decades, the value of rewarding employees has shown itself in reduced turnover rates and increased company morale. Enlightened executives today show that employees are a key reason for business success.
Don't Forget Customers and Prospects
Employees aren't the only ones who deserve custom holiday gifts. Customers and prospects are important, too.
The holidays are an ideal time to reward existing customers and thank them for their continued patronage over the previous year. Just as with employees, it's a way to increase your brand loyalty, especially among large-scale customers.
Prospects too can appreciate an executive gift. It's a matter of keeping your brand familiar to them, and fostering a feeling of a relationship. It's a technique that can lead to a sales call, or even multiple sales.
Choosing the Right Corporate Gifts
Selecting the right corporate gifts really comes down to a simple rule: know your audience.
You're obviously going to give a different gift to a large-volume client than you are to 100 staff members. But there's more to it than that.
Multiple factors come into play, including your budget. How much do you have available to spend on corporate gifts? How are you going to divide that up? Do you have a small number of clients you want to reward with an upscale gift, or a large number of employees you want to say thanks to?
Next, think about what's appropriate. If you're going to present food or drink gifts, know the religious or cultural beliefs of the recipients. You wouldn't present a food box with pork products to a Jewish or Muslim employee. Nor would you give a bottle of expensive wine to a customer who doesn't drink alcohol.
Gift Trends for 2023
When it comes to corporate gift trends this year, a mix of classic and modern options gives you great flexibility, whether giving to employees or clients. Here are some examples of promising gift ideas:
Food Gift Boxes or Baskets
Whether it's cookies, chocolate, fruit, a cheese box or something more exotic, food boxes are available to fit just about any occasion and budget. As noted above, just be sure it's appropriate for your audience. You probably don't want to send a selection of fine Wisconsin cheeses to a vegan client.
Coffee and Tea Boxes
Always popular, and available in varieties and sizes to range from a single client to the entire office.
Journals, Datebooks and Professional Notebooks
Even in an era of email, Slack and Zoom, people still appreciate having a place to jot ideas, thoughts, and memos. An attractive notebook with a high-quality cover imprinted with the recipient's name can help build loyalty and appreciation for your brand.
Electronics
If you want a more upscale gift idea, look toward electronics. Especially for saying "thank you" to clients, speakers, headphones/ear buds and virtual reality gear make excellent gifts.
Bluetooth Speakers
These are available in a range of prices, and are a great addition to anyone's desk, or to take on the go.
Wireless Headphones and Ear Buds
Customers and employees alike will appreciate your thoughtfulness with these gifts, especially if you gift them with noise-canceling versions ideal for travel.
Virtual Reality Gear
If you really want to reward exceptional performance, or thank a high-value customer, virtual reality equipment can open up a new world. It's an uncommon choice that really shows appreciation for the recipient.
Events
Many people now favor experiences rather than physical gifts. They'll appreciate gifts of theater, concert or sports tickets. Movie passes are also popular. Or you can gift a weekend trip, dinner for two, custom tours of popular attractions and others.
Choose-Your-Own Gifts
One trend that is becoming especially popular this year for employee gifts is the choose-your-own gift option. It's a way to show appreciation and offer maximum flexibility for different preferences. It's also more personal than a generic gift card from a general retailer.
Here's how it works: The company sets up a virtual "store" online, and employees can choose from a range of gifts to be delivered. The products can range from your company's own to items from major retailers.
The Bottom Line
You don't have to spend a fortune on corporate gifts. Remember, it's not the price of the gift that matters, it's the thought behind it. Consider what your customers and/or employees would appreciate most. A personalized "thank you" will mean more than a generic item.
If you'd like more information, or to order corporate gifts for the upcoming holiday season, we're happy to help. Call or email us today to find out how executive/corporate gifts can produce goodwill for your company.