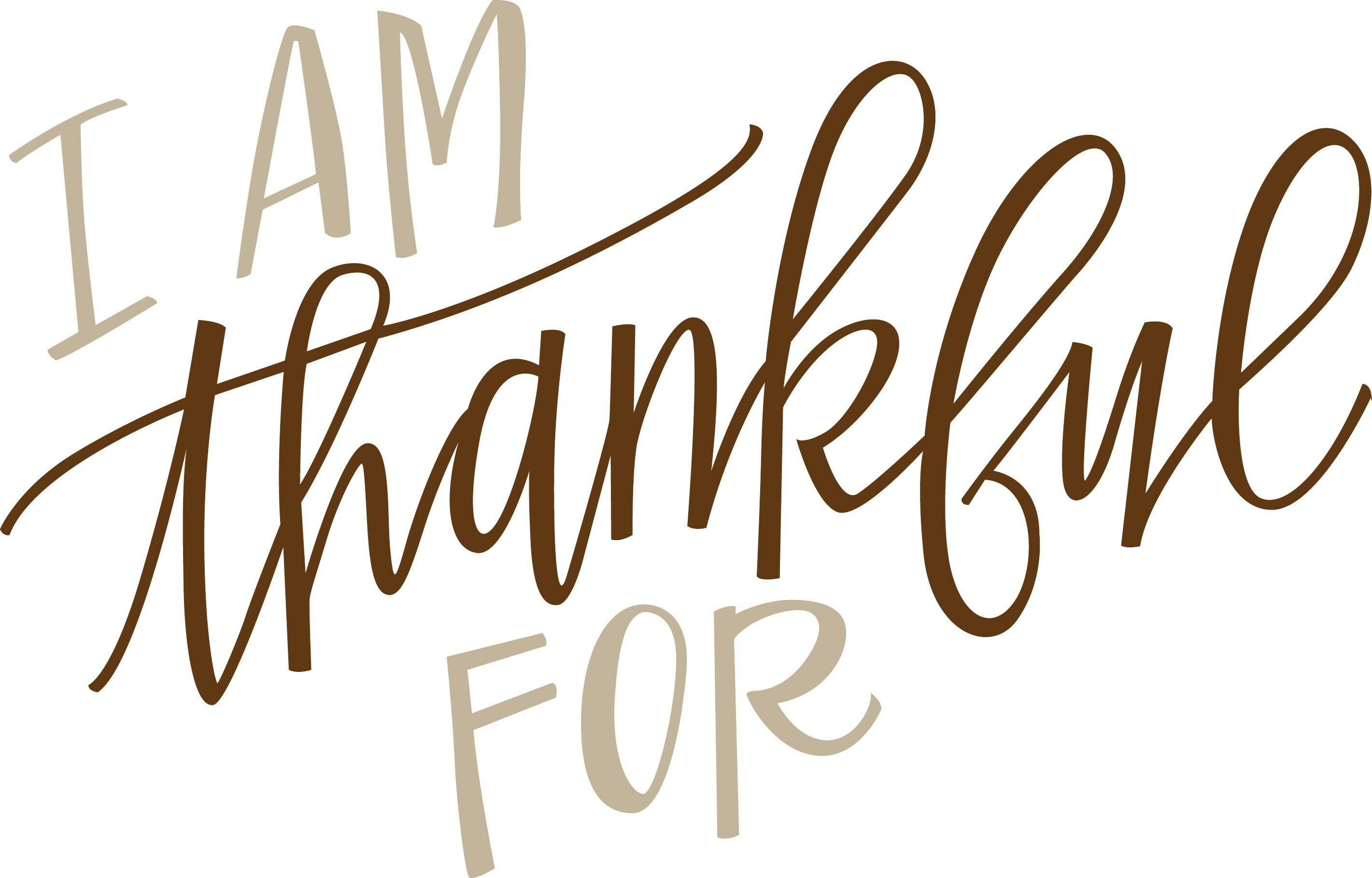 What We're Thankful For, 2022
We take a moment to reflect on all that we're thankful for.
---
Each November, we like to count our blessings here at TJM Promos. Here are some of the things we're thankful for this Thanksgiving.
Matt Maio
I'm very thankful for my family and friends, having a roof over my head, and having a good job. For a less broad answer, I'm also thankful that the hurricane missed us a few weeks ago.
Matt Fischer
I am thankful for my healthy, happy, adorable daughter Wilhelmina as we celebrate our first Thanksgiving together as a family. I am beyond excited for her to try all the new and delicious foods. I am beyond blessed and thankful for my amazing wife Lauren. She does so much for our family and she brightens my day! Lastly, I am thankful for my close-knit group of amazing friends. They help me in more ways than I ever could count.
Sandy Barnett
So, last week I had a little incident that landed me in the E.R. I'm ok, just have a major shiner and a nice 'horn' on my forehead.
What I am grateful for:
That when I called our amazing employers, they immediately insisted to take me to the doctor and stayed with me the entire time. They are the best! Also appreciated the texts, messages and hugs from everyone showing concern.
This is such a warm and caring workplace. I am grateful the incident didn't result in anything worse, like a split open forehead or losing my teeth! On the humorous side, I am sure the lump on my head that night left quite an impression on the E.R. staff - there was a lot of joking that I resembled a unicorn. Even though I didn't win top prize that night for the worst thing to walk thru their doors, I'm certain I was close to the top of their list!
Other things I learned: I will use less eye makeup for a while as I only need to do one eye! The blues and blacks on the bruised eye have given me some great ideas for that 'smokey' look! In short and not to sound cliche -- things can always be worse, this too shall pass!
[Editor's note: All of us here at TJM are thankful you're OK, Sandy.]
Stacy Holcomb
I am thankful for my family and the support they provide. As a single mom, I know I am truly blessed to have the support that I do. I'm especially thankful for my children, who have given me a reason to be here on Earth.
Above everything else, I am extremely thankful for the TJM family. I have held enough jobs to know a good employer when I see one, and I feel TJM's staff stands above most companies! Some days can be tough, but the support and environment make it worth coming to work every day! I have coworkers who I now call friends and I truly feel fortunate that TJM gave me the opportunity to join their outstanding team!
Kristen Berardi
Thankful for my husband, who picks up the slack when I'm not doing too well, makes me LOL a lot, and knows me and loves me anyway.
Thankful for my kids, who allow me to experience all the wonder, mystery, and fun of childhood. They give me an excuse to be silly, laugh a lot, and embrace the messy chaos of life.
Thankful for my family, who have helped me become the person I am now, and remind me where I came from.
Thankful for my best friend, for helping me recognize my superpowers when I thought I had none.
Thankful for friends who have thrown me a lifeline when I needed it, challenged me with a different point of view, and pushed me to be a better person.
Rick Cundiff
I'm thankful for my life in general, the fact that we exist at this particular time. We live in amazing times, knowing more about the universe and how it works than our ancestors could even imagine. And I'm thankful that every new day brings information with the potential to change the world. The James Webb Space Telescope has shown us a fraction of the infinite worlds to be discovered.
I'm grateful for good health, for a job I enjoy with coworkers I like. And for family, friends. and friends who have become family.
Most of all, I'm profoundly thankful for my wonderful wife Heatherann and the life we have together.
Shannon Moore
This year has been another year of roller coasters with some super highs and super lows. Both are great at reminding me of what I'm most thankful for.
The highs this year so far that I'm thankful for include the arrival of our second baby, my brother visiting from out of town, the traveling my family was able to do, and the success of the business that I work for.
Some of the lows this year really gave me the opportunity to see the love for each other that our family and friends have for each other. When times get tough, the people that stick around are just heartwarming. I am blessed beyond measure.
Justin MacDonald
Years ago, I took a page out of a former coworker's book (the ever infamous "Frank") and started keeping a running list of what I'm thankful for. I start most days with going over what I'm thankful for and it's a pretty lengthy list. I'll spare you the time of going over the entire list and instead will say that I am thankful for the opportunity to be thankful for so many things. I lead a very busy, but very blessed life, and I am incredibly grateful I get to share that with so many amazing people!

And a ps could be added "I'm thankful for an editor that pushes for commentary!"
[Editor's Note: And we're always thankful for the commentary.]