Product Images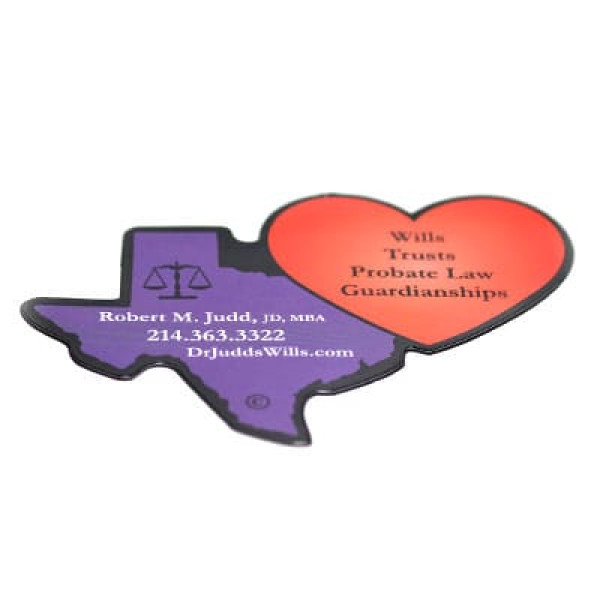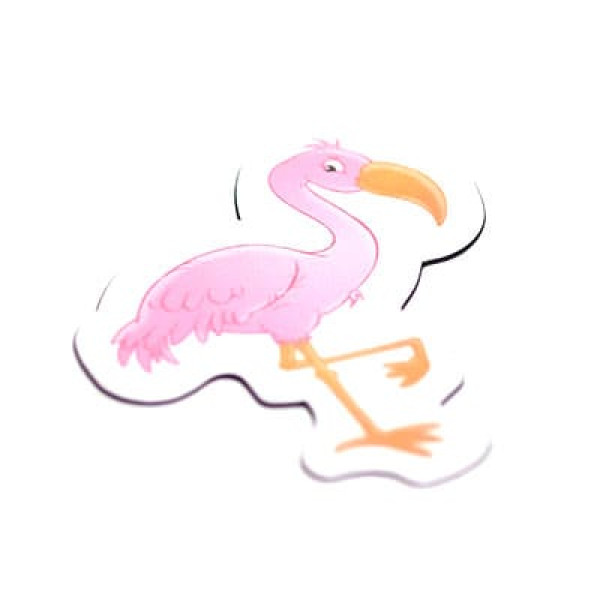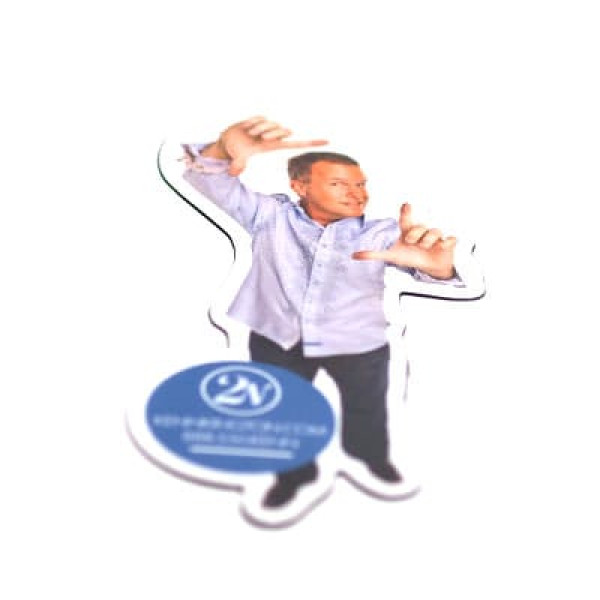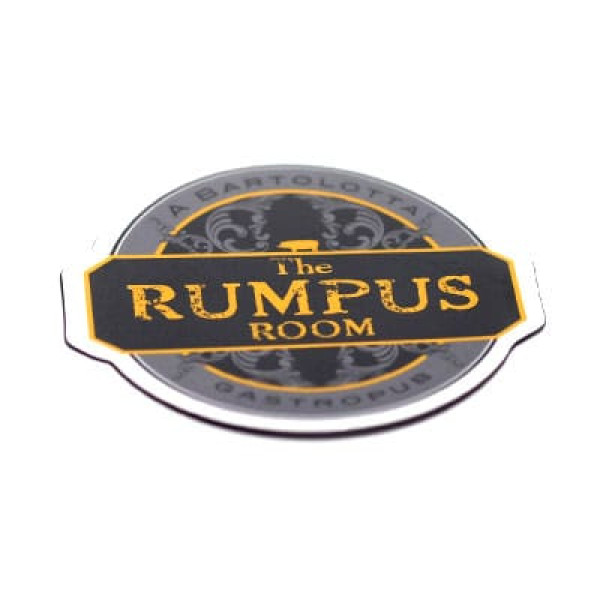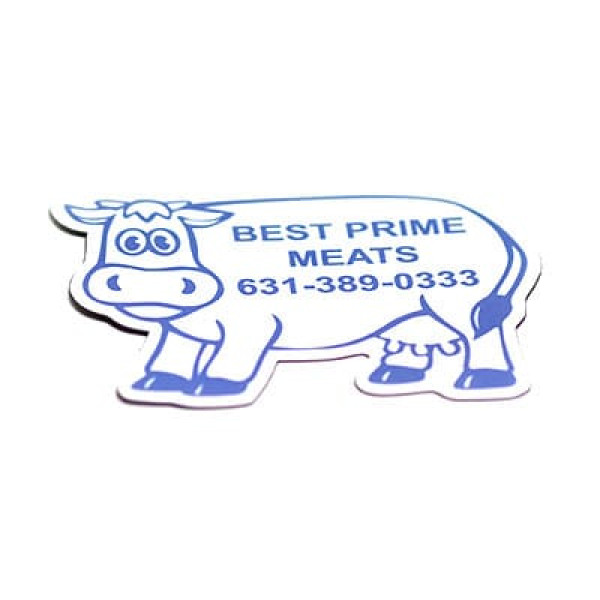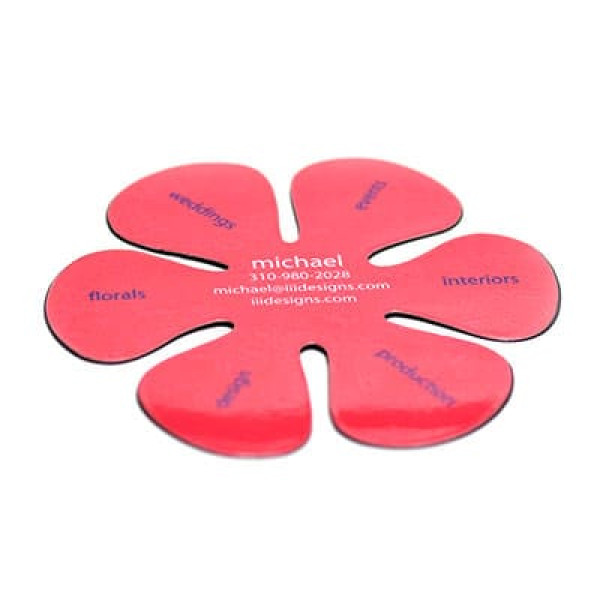 Custom Shape Magnets
Product information
as low as $0.12 per item
Description
Shape your magnets to fit your business logo, school mascot, or other custom design.
Indoor or outdoor varieties available.
No setup fees.
100% Satisfaction Guarantee.
Have a business logo, school mascot, or other special design you'd like to put on a magnet? Choose custom shape magnets! We'll cut the magnet to fit the shape of your design, for a look that stands out much more than a standard square or rectangle shape. Custom shape magnets are a great way to advertise your business or cause, and the more creative your magnets are, the more people will notice it. Our digital artists will work with you to make your magnets look great. With free artwork and unlimited revisions you can rest assured that we won't begin manufacturing your magnets until you're completely satisfied with the design. Choose TJM Promos and receive the best custom shape magnets on the market!
Additional details
Item Number
Size (SQ Inch.)
500
1,000
2,500
5,000
10,000
No Setup Fees – 7 Day Production – Free Artwork – 100% Satisfaction Guarantee – 100% Price Match Guarantee
CY4
4″ to 4.5″
$0.48
$0.44
$0.27
$0.19
$0.12
CY55
5.5″ to 6.9″
$0.54
$0.46
$0.28
$0.20
$0.13
CY7
7″ to 8.4″
$0.59
$0.49
$0.30
$0.22
$0.15
CY85
8.5″ to 9.9″
$0.65
$0.52
$0.32
$0.24
$0.19
CY10
10″ to 11.4″
$0.70
$0.54
$0.34
$0.26
$0.21
CY115
11.5″ to 12.9″
$0.73
$0.56
$0.36
$0.27
$0.23
CY13
13″ to 14.4″
$0.75
$0.58
$0.38
$0.29
$0.24
CY145
14.5″ to 15.9″
$0.81
$0.60
$0.40
$0.30
$0.26
CY16
16″ to 17.4″
$0.84
$0.63
$0.43
$0.33
$0.28
CY175
17.5″ to 18.9″
$0.88
$0.65
$0.45
$0.35
$0.29
CY19
19″ to 20.4″
$0.91
$0.68
$0.48
$0.38
$0.32
CY205
20.5″ to 21.9″
$0.94
$0.70
$0.49
$0.39
$0.33
CY22
22″ to 23.4″
$0.97
$0.73
$0.51
$0.41
$0.35
CY235
23.5″ to 24.9″
$1.00
$0.75
$0.52
$0.42
$0.37
CY25
25″ to 26.4″
$1.03
$0.77
$0.54
$0.44
$0.39
CY265
26.5″ to 27.9″
$1.06
$0.79
$0.56
$0.46
$0.41
CY28
28″ to 29.4″
$1.09
$0.781
$0.58
$0.48
$0.42
CY295
29.5″ to 30.9″
$1.12
$0.82
$0.59
$0.49
$0.43
CY31
31″ to 32.4″
$1.15
$0.84
$0.61
$0.51
$0.45
CY325
32.5″ to 33.9″
$1.18
$0.87
$0.64
$0.54
$0.48
CY34
34″ to 35.5″
$1.21
$0.89
$0.66
$0.56
$0.49