Product Images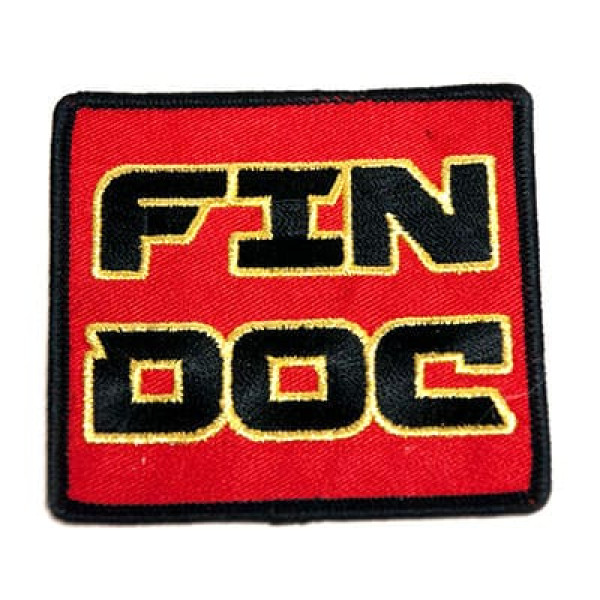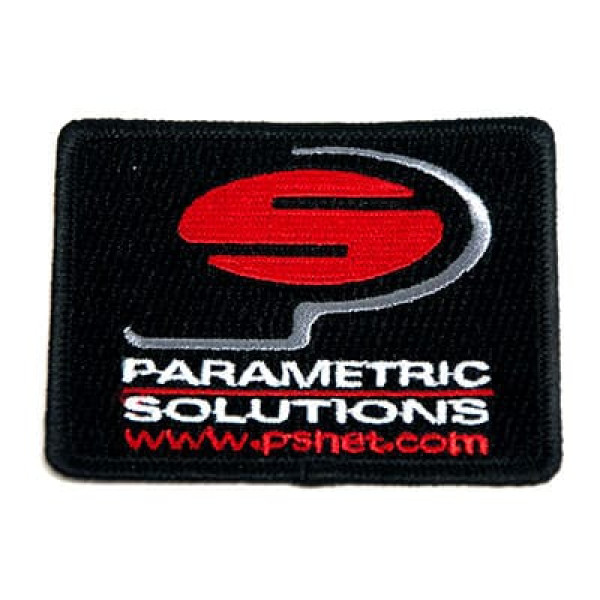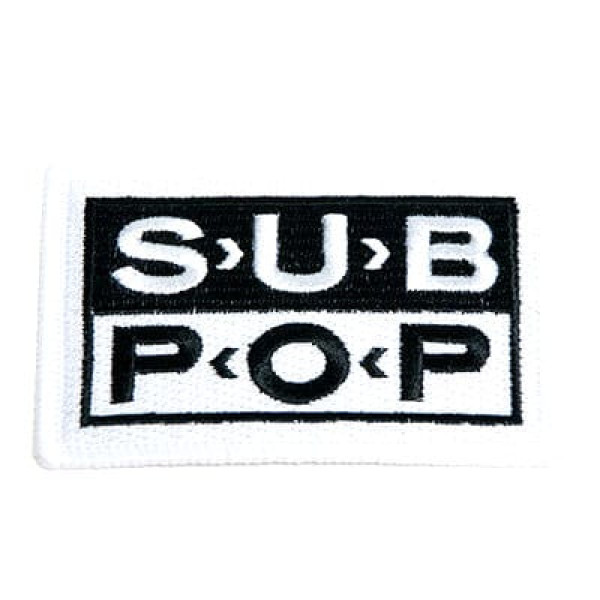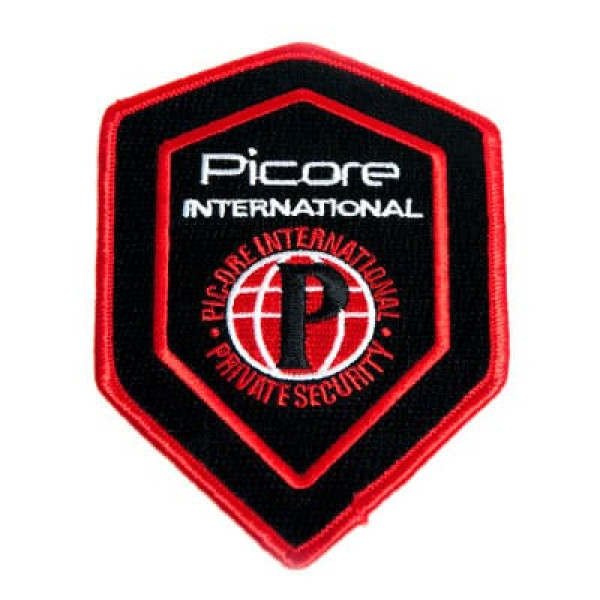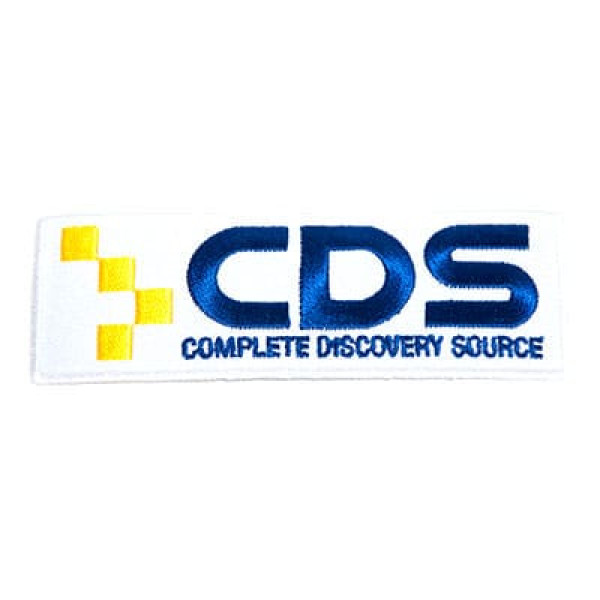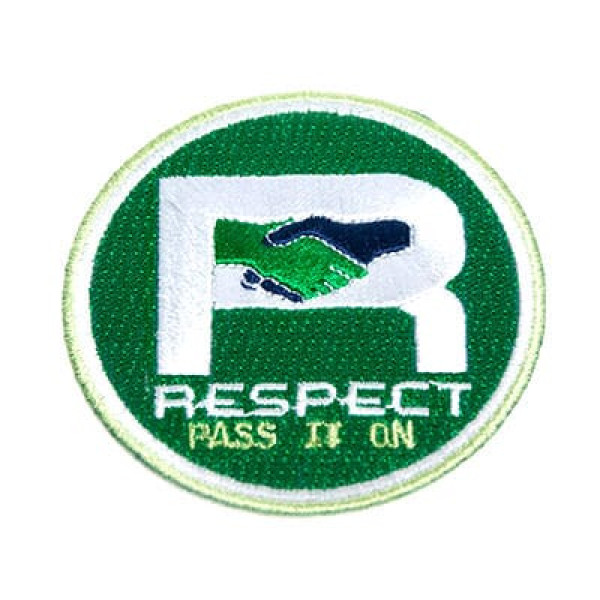 Brand Patches
Product information
as low as $0.42 per item
Description
Advertise your business, brand, or charity cause
Up to 9 thread colors included
Multiple border and backing options available
Free shipping to anywhere in the continental U.S.
Advertising is one of the most important things you can do for your business or brand. Brand patches not only help you advertise, they are also a great way to identify employees or display certifications on a uniform. Brand patches can be instantly recognizable – just think of the last home installation or automotive technician you talked to, they probably had a number of patches with familiar brand names on their uniform. At TJM Promos, we're here to take care of (your) business. We have plenty of patch options for you to choose from, including various border and backing styles. Free artwork, unlimited revisions, and free shipping to anywhere in the continental U.S. means you get the best deal for your hard-earned dollar. Get your brand patches with TJM Promos, and you won't go anywhere else!
Additional details
| Size | 10 | 20 | 50 | 100 | 200 | 300 | 500 | 1,000 | 2,000 |
| --- | --- | --- | --- | --- | --- | --- | --- | --- | --- |
| 2" | $8.53 | $4.42 | $1.94 | $1.39 | $0.80 | $0.70 | $0.56 | $0.47 | $0.44 |
| 2.5" | $10.47 | $5.44 | $2.39 | $1.59 | $1.05 | $0.90 | $0.74 | $0.61 | $0.57 |
| 3" | $12.42 | $6.42 | $2.82 | $1.86 | $1.22 | $1.14 | $0.93 | $0.62 | $0.59 |
| 3.5" | $14.85 | $7.71 | $3.41 | $2.11 | $1.54 | $1.46 | $1.14 | $0.80 | $0.75 |
| 4" | $17.28 | $9.00 | $4.00 | $2.39 | $1.71 | $1.56 | $1.32 | $1.02 | $0.97 |
| 4.5" | $19.72 | $10.28 | $4.60 | $2.88 | $1.98 | $1.87 | $1.52 | $1.18 | $1.10 |
| 5" | $23.13 | $12.04 | $5.39 | $3.18 | $2.52 | $2.18 | $1.65 | $1.39 | $1.28 |
| 5.5" | $26.54 | $13.86 | $6.32 | $3.89 | $2.82 | $2.35 | $1.99 | $1.71 | $1.59 |
| 6" | $29.94 | $15.74 | $7.51 | $4.44 | $3.54 | $3.09 | $2.62 | $2.45 | $2.36 |
| 6.5" | $33.35 | $17.57 | $8.42 | $5.00 | $4.05 | $3.66 | $2.82 | $2.63 | $2.53 |
| 7" | $36.75 | $19.51 | $9.37 | $6.13 | $4.95 | $4.52 | $3.82 | $3.42 | $3.22 |
| Size | 10 | 20 | 50 | 100 | 200 | 300 | 500 | 1,000 | 2,000 |
| --- | --- | --- | --- | --- | --- | --- | --- | --- | --- |
| 2" | $9.73 | $5.04 | $2.22 | $1.53 | $0.90 | $0.76 | $0.62 | $0.52 | $0.47 |
| 2.5" | $11.69 | $6.06 | $2.67 | $1.75 | $1.19 | $0.99 | $0.83 | $0.69 | $0.63 |
| 3" | $13.63 | $7.06 | $3.10 | $2.04 | $1.35 | $1.26 | $1.02 | $0.69 | $0.67 |
| 3.5" | $16.07 | $8.33 | $3.69 | $2.33 | $1.72 | $1.61 | $1.26 | $0.90 | $0.85 |
| 4" | $18.50 | $9.62 | $4.28 | $2.63 | $1.88 | $1.74 | $1.47 | $1.14 | $1.08 |
| 4.5" | $20.94 | $10.93 | $4.92 | $3.08 | $2.19 | $2.07 | $1.68 | $1.29 | $1.21 |
| 5" | $24.34 | $12.70 | $5.71 | $3.52 | $2.79 | $2.42 | $1.82 | $1.53 | $1.42 |
| 5.5" | $27.75 | $14.54 | $6.82 | $4.25 | $3.11 | $2.60 | $2.22 | $1.88 | $1.78 |
| 6" | $32.86 | $17.34 | $8.22 | $4.90 | $3.92 | $3.42 | $2.90 | $2.74 | $2.61 |
| 6.5" | $36.28 | $19.19 | $9.15 | $5.51 | $4.50 | $4.08 | $3.11 | $2.92 | $2.82 |
| 7" | $39.68 | $21.21 | $10.34 | $6.88 | $5.50 | $5.02 | $4.24 | $3.81 | $3.58 |
| Size | 10 | 20 | 50 | 100 | 200 | 300 | 500 | 1,000 | 2,000 |
| --- | --- | --- | --- | --- | --- | --- | --- | --- | --- |
| 2" | $10.96 | $5.67 | $2.50 | $1.66 | $0.97 | $0.86 | $0.69 | $0.58 | $0.52 |
| 2.5" | $12.91 | $6.69 | $2.95 | $1.89 | $1.30 | $1.10 | $0.93 | $0.74 | $0.70 |
| 3" | $14.85 | $7.69 | $3.37 | $2.23 | $1.50 | $1.39 | $1.12 | $0.74 | $0.72 |
| 3.5" | $17.28 | $8.98 | $3.96 | $2.53 | $1.88 | $1.77 | $1.39 | $0.97 | $0.94 |
| 4" | $19.72 | $10.24 | $4.56 | $2.87 | $2.09 | $1.91 | $1.62 | $1.24 | $1.19 |
| 4.5" | $22.15 | $11.59 | $5.24 | $3.46 | $2.41 | $2.28 | $1.86 | $1.42 | $1.32 |
| 5" | $25.56 | $13.35 | $6.02 | $3.88 | $3.07 | $2.66 | $1.99 | $1.67 | $1.56 |
| 5.5" | $28.97 | $15.23 | $7.18 | $4.68 | $3.42 | $2.86 | $2.42 | $2.09 | $1.96 |
| 6" | $35.79 | $18.92 | $8.91 | $5.31 | $4.31 | $3.76 | $3.19 | $3.02 | $2.87 |
| 6.5" | $39.19 | $20.81 | $9.89 | $6.04 | $4.95 | $4.48 | $3.42 | $3.20 | $3.09 |
| 7" | $42.60 | $22.90 | $11.19 | $7.45 | $6.05 | $5.52 | $4.67 | $4.19 | $3.94 |