Product Images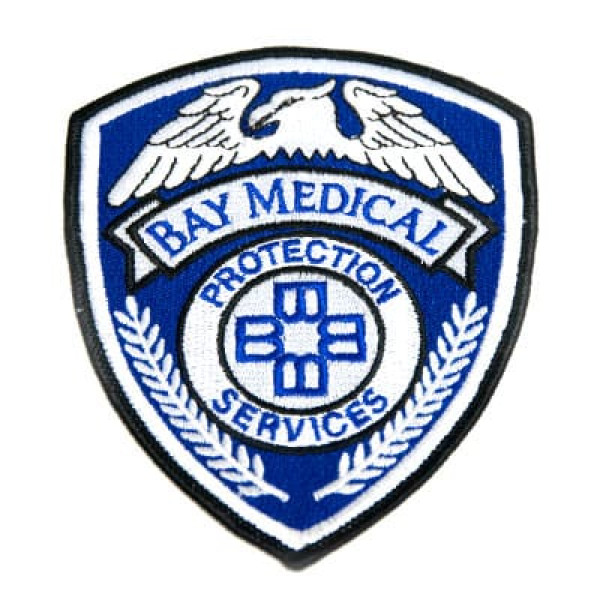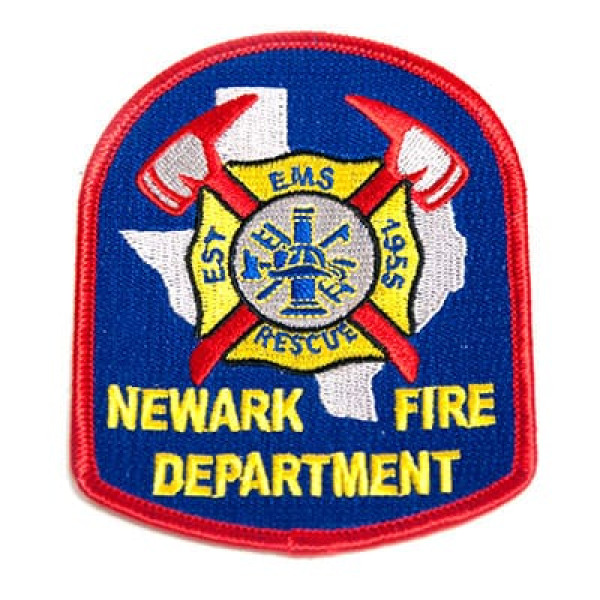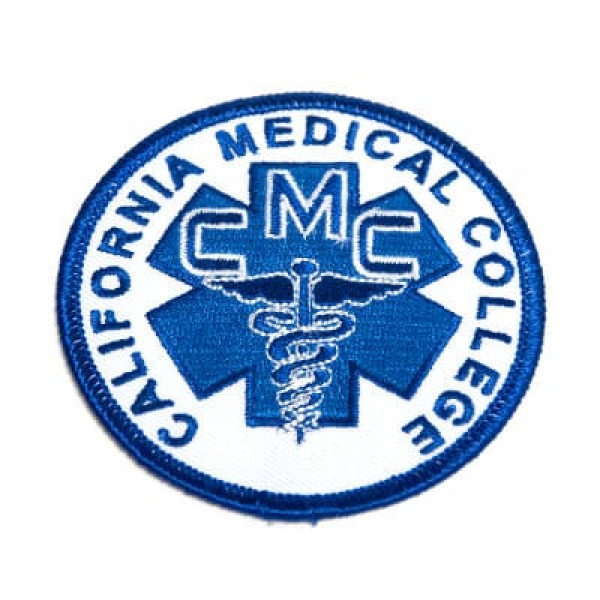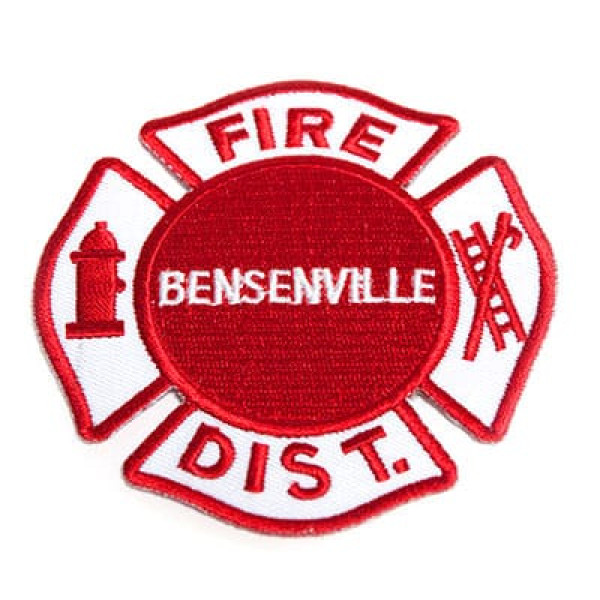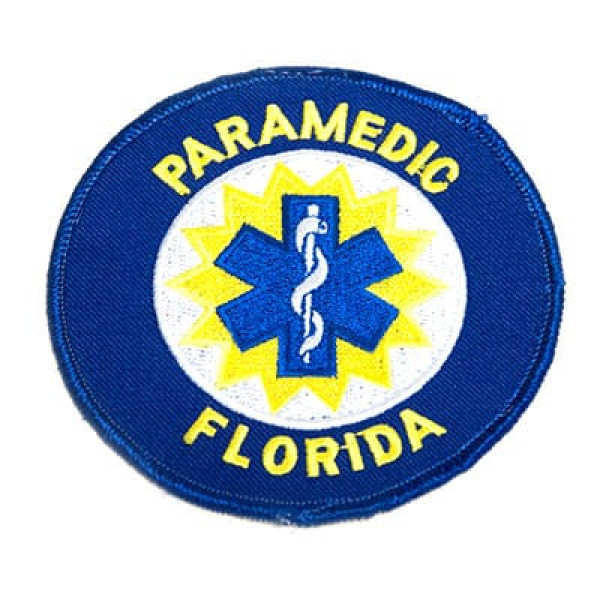 Fire Department Patches
Product information
as low as $0.42 per item
Description
A mascot, city crest, or St. Florian — no matter you want, we can do it.
Up to 9 thread colors included
Multiple border and backing options available
Free shipping to anywhere in the continental U.S.
Firefighters dedicate their lives to helping others in need in times of crisis. With a strong sense of duty and camaraderie among members of a particular station, firefighters often create unique fire department patches that represent that station. Many stations choose a mascot they feel represents themselves, while others include a city crest or St. Florian, the patron saint of firefighters. No matter what you decide to include on your patches, TJM Promos has everything you need to design a great-looking patch. We'll help you every step of the way, offering tips and hints on what will look best. With free artwork, unlimited revisions, and free shipping to the continental United States, why go anywhere else? Get your fire department patches with TJM Promos!
Additional details
| Size | 10 | 20 | 50 | 100 | 200 | 300 | 500 | 1,000 | 2,000 |
| --- | --- | --- | --- | --- | --- | --- | --- | --- | --- |
| 2" | $8.53 | $4.42 | $1.94 | $1.39 | $0.80 | $0.70 | $0.56 | $0.47 | $0.44 |
| 2.5" | $10.47 | $5.44 | $2.39 | $1.59 | $1.05 | $0.90 | $0.74 | $0.61 | $0.57 |
| 3" | $12.42 | $6.42 | $2.82 | $1.86 | $1.22 | $1.14 | $0.93 | $0.62 | $0.59 |
| 3.5" | $14.85 | $7.71 | $3.41 | $2.11 | $1.54 | $1.46 | $1.14 | $0.80 | $0.75 |
| 4" | $17.28 | $9.00 | $4.00 | $2.39 | $1.71 | $1.56 | $1.32 | $1.02 | $0.97 |
| 4.5" | $19.72 | $10.28 | $4.60 | $2.88 | $1.98 | $1.87 | $1.52 | $1.18 | $1.10 |
| 5" | $23.13 | $12.04 | $5.39 | $3.18 | $2.52 | $2.18 | $1.65 | $1.39 | $1.28 |
| 5.5" | $26.54 | $13.86 | $6.32 | $3.89 | $2.82 | $2.35 | $1.99 | $1.71 | $1.59 |
| 6" | $29.94 | $15.74 | $7.51 | $4.44 | $3.54 | $3.09 | $2.62 | $2.45 | $2.36 |
| 6.5" | $33.35 | $17.57 | $8.42 | $5.00 | $4.05 | $3.66 | $2.82 | $2.63 | $2.53 |
| 7" | $36.75 | $19.51 | $9.37 | $6.13 | $4.95 | $4.52 | $3.82 | $3.42 | $3.22 |
| Size | 10 | 20 | 50 | 100 | 200 | 300 | 500 | 1,000 | 2,000 |
| --- | --- | --- | --- | --- | --- | --- | --- | --- | --- |
| 2" | $9.73 | $5.04 | $2.22 | $1.53 | $0.90 | $0.76 | $0.62 | $0.52 | $0.47 |
| 2.5" | $11.69 | $6.06 | $2.67 | $1.75 | $1.19 | $0.99 | $0.83 | $0.69 | $0.63 |
| 3" | $13.63 | $7.06 | $3.10 | $2.04 | $1.35 | $1.26 | $1.02 | $0.69 | $0.67 |
| 3.5" | $16.07 | $8.33 | $3.69 | $2.33 | $1.72 | $1.61 | $1.26 | $0.90 | $0.85 |
| 4" | $18.50 | $9.62 | $4.28 | $2.63 | $1.88 | $1.74 | $1.47 | $1.14 | $1.08 |
| 4.5" | $20.94 | $10.93 | $4.92 | $3.08 | $2.19 | $2.07 | $1.68 | $1.29 | $1.21 |
| 5" | $24.34 | $12.70 | $5.71 | $3.52 | $2.79 | $2.42 | $1.82 | $1.53 | $1.42 |
| 5.5" | $27.75 | $14.54 | $6.82 | $4.25 | $3.11 | $2.60 | $2.22 | $1.88 | $1.78 |
| 6" | $32.86 | $17.34 | $8.22 | $4.90 | $3.92 | $3.42 | $2.90 | $2.74 | $2.61 |
| 6.5" | $36.28 | $19.19 | $9.15 | $5.51 | $4.50 | $4.08 | $3.11 | $2.92 | $2.82 |
| 7" | $39.68 | $21.21 | $10.34 | $6.88 | $5.50 | $5.02 | $4.24 | $3.81 | $3.58 |
| Size | 10 | 20 | 50 | 100 | 200 | 300 | 500 | 1,000 | 2,000 |
| --- | --- | --- | --- | --- | --- | --- | --- | --- | --- |
| 2" | $10.96 | $5.67 | $2.50 | $1.66 | $0.97 | $0.86 | $0.69 | $0.58 | $0.52 |
| 2.5" | $12.91 | $6.69 | $2.95 | $1.89 | $1.30 | $1.10 | $0.93 | $0.74 | $0.70 |
| 3" | $14.85 | $7.69 | $3.37 | $2.23 | $1.50 | $1.39 | $1.12 | $0.74 | $0.72 |
| 3.5" | $17.28 | $8.98 | $3.96 | $2.53 | $1.88 | $1.77 | $1.39 | $0.97 | $0.94 |
| 4" | $19.72 | $10.24 | $4.56 | $2.87 | $2.09 | $1.91 | $1.62 | $1.24 | $1.19 |
| 4.5" | $22.15 | $11.59 | $5.24 | $3.46 | $2.41 | $2.28 | $1.86 | $1.42 | $1.32 |
| 5" | $25.56 | $13.35 | $6.02 | $3.88 | $3.07 | $2.66 | $1.99 | $1.67 | $1.56 |
| 5.5" | $28.97 | $15.23 | $7.18 | $4.68 | $3.42 | $2.86 | $2.42 | $2.09 | $1.96 |
| 6" | $35.79 | $18.92 | $8.91 | $5.31 | $4.31 | $3.76 | $3.19 | $3.02 | $2.87 |
| 6.5" | $39.19 | $20.81 | $9.89 | $6.04 | $4.95 | $4.48 | $3.42 | $3.20 | $3.09 |
| 7" | $42.60 | $22.90 | $11.19 | $7.45 | $6.05 | $5.52 | $4.67 | $4.19 | $3.94 |