Product Images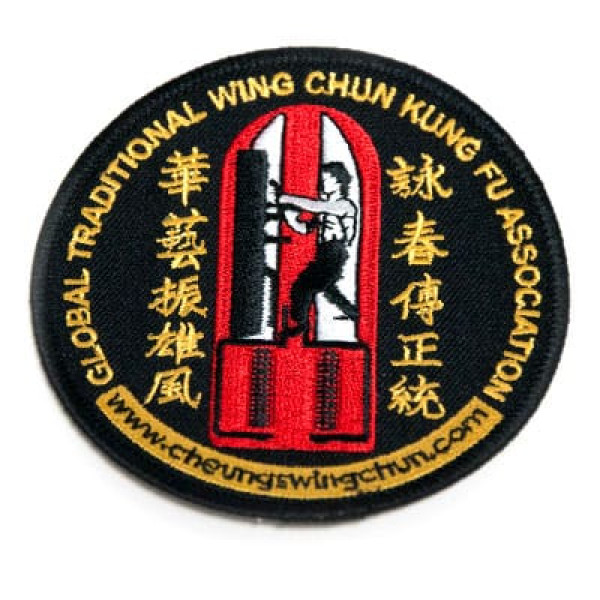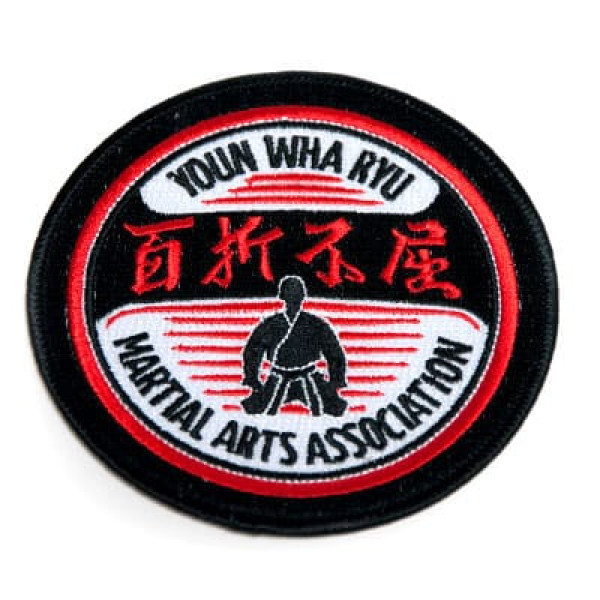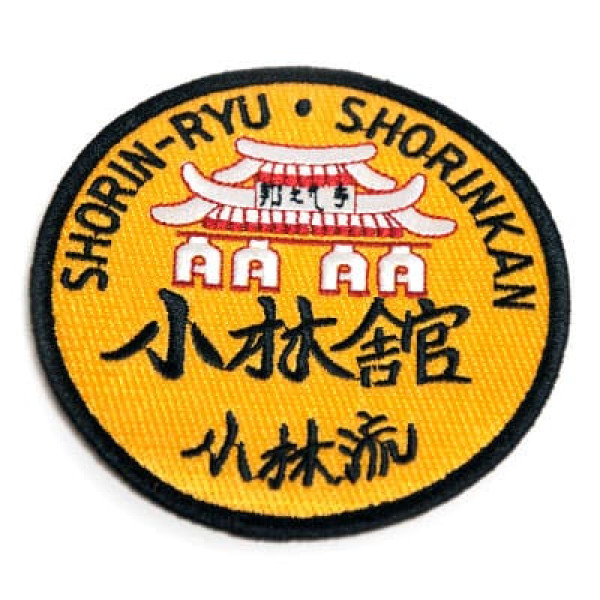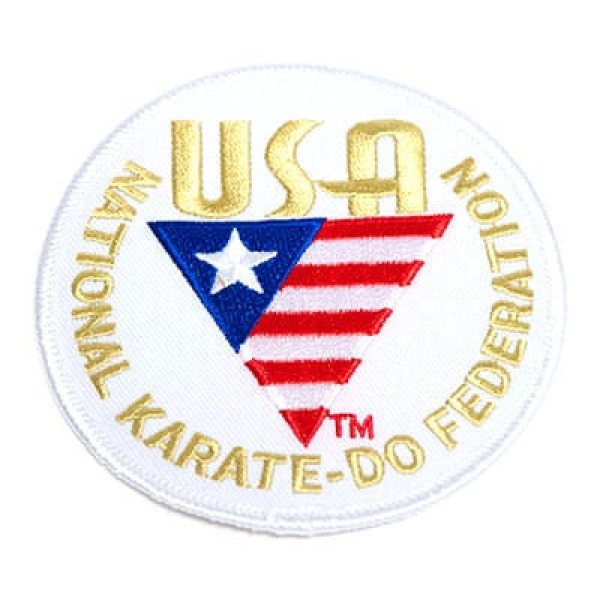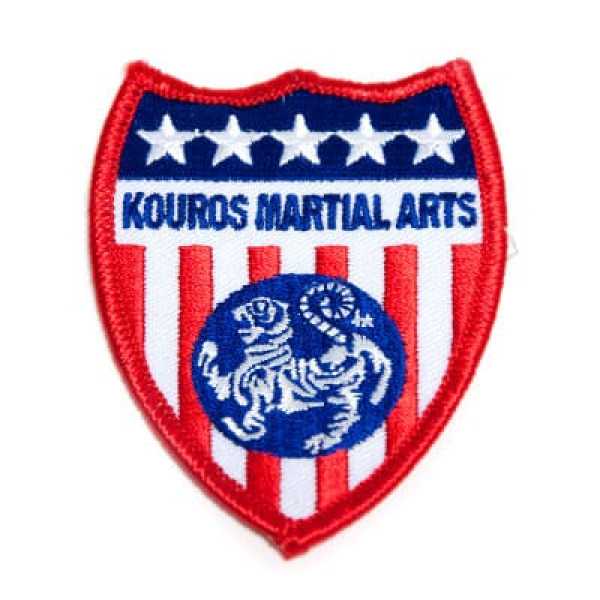 Martial Arts Patches
Product information
as low as $0.42 per item
Description
Martial arts patches advertise a karate dojo or MMA sponsor — represent yourself with TJM Promos.
Up to 9 thread colors included
Multiple border and backing options available
Free shipping to anywhere in the continental U.S.
Martial arts are among the most popular recreational activities around the world. Karate, jujitsu, MMA, taekwondo, and many more are practiced by people of all ages and talent levels. Martial arts patches are an important part of every uniform, whether it's a patch for a karate dojo on a gi, or a sponsor patch on the shorts of an MMA fighter. At TJM Promos, we're dedicated to providing the finest martial arts patches for our customers, no matter what their needs may be. We'll make sure your patches are high quality and represent your business or cause in a satisfactory manner. With free artwork, unlimited revisions, and free shipping to anywhere in the continental United States, TJM Promos is the best choice for your custom martial arts patches!
Additional details
| Size | 10 | 20 | 50 | 100 | 200 | 300 | 500 | 1,000 | 2,000 |
| --- | --- | --- | --- | --- | --- | --- | --- | --- | --- |
| 2" | $8.53 | $4.42 | $1.94 | $1.39 | $0.80 | $0.70 | $0.56 | $0.47 | $0.44 |
| 2.5" | $10.47 | $5.44 | $2.39 | $1.59 | $1.05 | $0.90 | $0.74 | $0.61 | $0.57 |
| 3" | $12.42 | $6.42 | $2.82 | $1.86 | $1.22 | $1.14 | $0.93 | $0.62 | $0.59 |
| 3.5" | $14.85 | $7.71 | $3.41 | $2.11 | $1.54 | $1.46 | $1.14 | $0.80 | $0.75 |
| 4" | $17.28 | $9.00 | $4.00 | $2.39 | $1.71 | $1.56 | $1.32 | $1.02 | $0.97 |
| 4.5" | $19.72 | $10.28 | $4.60 | $2.88 | $1.98 | $1.87 | $1.52 | $1.18 | $1.10 |
| 5" | $23.13 | $12.04 | $5.39 | $3.18 | $2.52 | $2.18 | $1.65 | $1.39 | $1.28 |
| 5.5" | $26.54 | $13.86 | $6.32 | $3.89 | $2.82 | $2.35 | $1.99 | $1.71 | $1.59 |
| 6" | $29.94 | $15.74 | $7.51 | $4.44 | $3.54 | $3.09 | $2.62 | $2.45 | $2.36 |
| 6.5" | $33.35 | $17.57 | $8.42 | $5.00 | $4.05 | $3.66 | $2.82 | $2.63 | $2.53 |
| 7" | $36.75 | $19.51 | $9.37 | $6.13 | $4.95 | $4.52 | $3.82 | $3.42 | $3.22 |
| Size | 10 | 20 | 50 | 100 | 200 | 300 | 500 | 1,000 | 2,000 |
| --- | --- | --- | --- | --- | --- | --- | --- | --- | --- |
| 2" | $9.73 | $5.04 | $2.22 | $1.53 | $0.90 | $0.76 | $0.62 | $0.52 | $0.47 |
| 2.5" | $11.69 | $6.06 | $2.67 | $1.75 | $1.19 | $0.99 | $0.83 | $0.69 | $0.63 |
| 3" | $13.63 | $7.06 | $3.10 | $2.04 | $1.35 | $1.26 | $1.02 | $0.69 | $0.67 |
| 3.5" | $16.07 | $8.33 | $3.69 | $2.33 | $1.72 | $1.61 | $1.26 | $0.90 | $0.85 |
| 4" | $18.50 | $9.62 | $4.28 | $2.63 | $1.88 | $1.74 | $1.47 | $1.14 | $1.08 |
| 4.5" | $20.94 | $10.93 | $4.92 | $3.08 | $2.19 | $2.07 | $1.68 | $1.29 | $1.21 |
| 5" | $24.34 | $12.70 | $5.71 | $3.52 | $2.79 | $2.42 | $1.82 | $1.53 | $1.42 |
| 5.5" | $27.75 | $14.54 | $6.82 | $4.25 | $3.11 | $2.60 | $2.22 | $1.88 | $1.78 |
| 6" | $32.86 | $17.34 | $8.22 | $4.90 | $3.92 | $3.42 | $2.90 | $2.74 | $2.61 |
| 6.5" | $36.28 | $19.19 | $9.15 | $5.51 | $4.50 | $4.08 | $3.11 | $2.92 | $2.82 |
| 7" | $39.68 | $21.21 | $10.34 | $6.88 | $5.50 | $5.02 | $4.24 | $3.81 | $3.58 |
| Size | 10 | 20 | 50 | 100 | 200 | 300 | 500 | 1,000 | 2,000 |
| --- | --- | --- | --- | --- | --- | --- | --- | --- | --- |
| 2" | $10.96 | $5.67 | $2.50 | $1.66 | $0.97 | $0.86 | $0.69 | $0.58 | $0.52 |
| 2.5" | $12.91 | $6.69 | $2.95 | $1.89 | $1.30 | $1.10 | $0.93 | $0.74 | $0.70 |
| 3" | $14.85 | $7.69 | $3.37 | $2.23 | $1.50 | $1.39 | $1.12 | $0.74 | $0.72 |
| 3.5" | $17.28 | $8.98 | $3.96 | $2.53 | $1.88 | $1.77 | $1.39 | $0.97 | $0.94 |
| 4" | $19.72 | $10.24 | $4.56 | $2.87 | $2.09 | $1.91 | $1.62 | $1.24 | $1.19 |
| 4.5" | $22.15 | $11.59 | $5.24 | $3.46 | $2.41 | $2.28 | $1.86 | $1.42 | $1.32 |
| 5" | $25.56 | $13.35 | $6.02 | $3.88 | $3.07 | $2.66 | $1.99 | $1.67 | $1.56 |
| 5.5" | $28.97 | $15.23 | $7.18 | $4.68 | $3.42 | $2.86 | $2.42 | $2.09 | $1.96 |
| 6" | $35.79 | $18.92 | $8.91 | $5.31 | $4.31 | $3.76 | $3.19 | $3.02 | $2.87 |
| 6.5" | $39.19 | $20.81 | $9.89 | $6.04 | $4.95 | $4.48 | $3.42 | $3.20 | $3.09 |
| 7" | $42.60 | $22.90 | $11.19 | $7.45 | $6.05 | $5.52 | $4.67 | $4.19 | $3.94 |