Product Images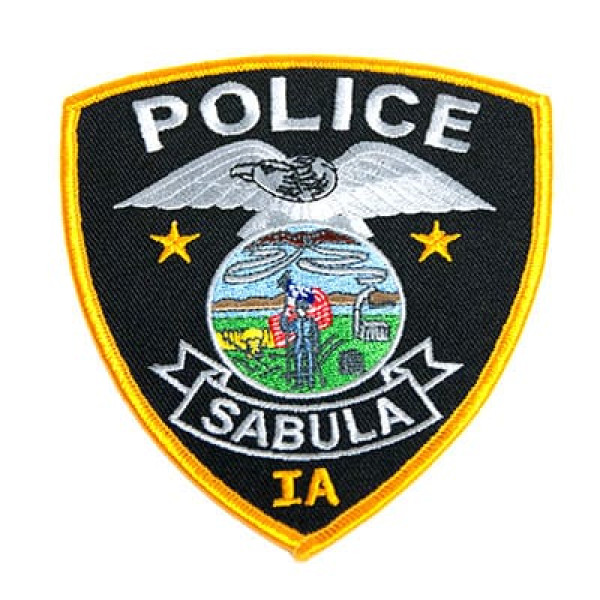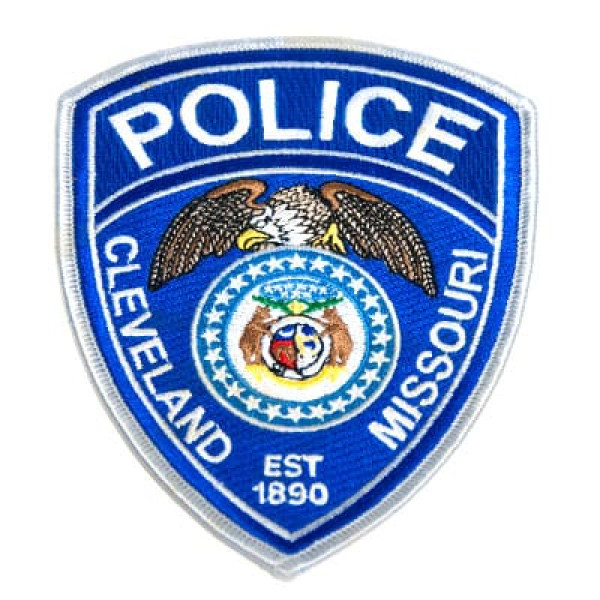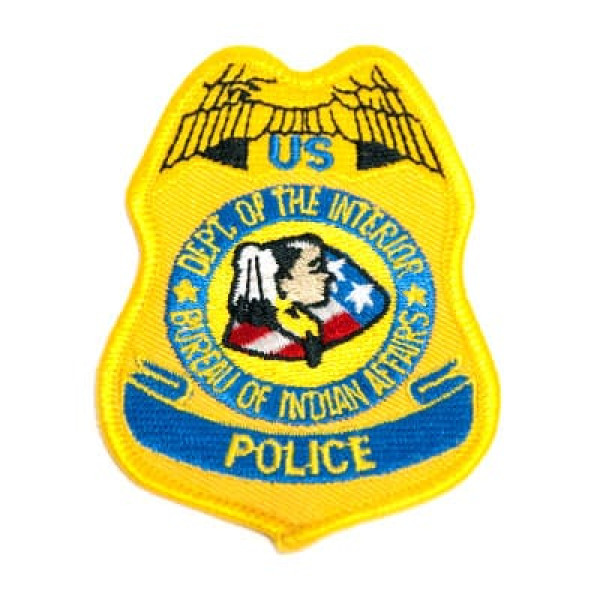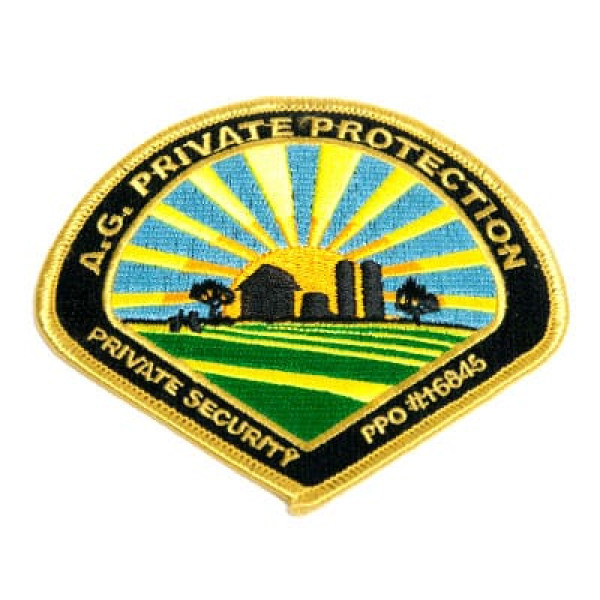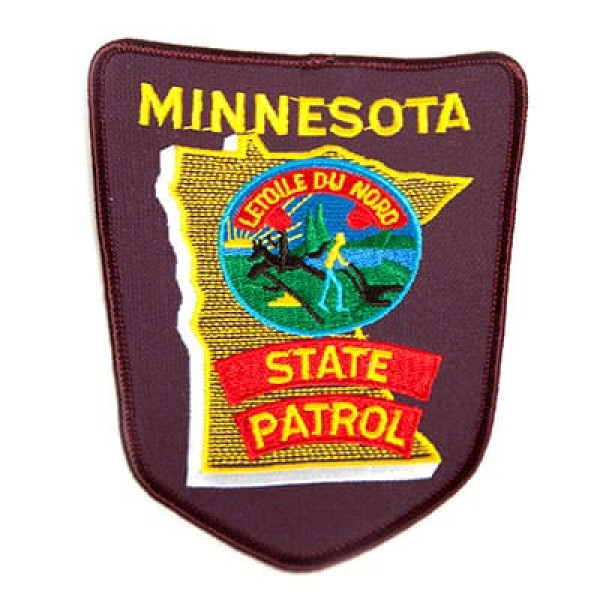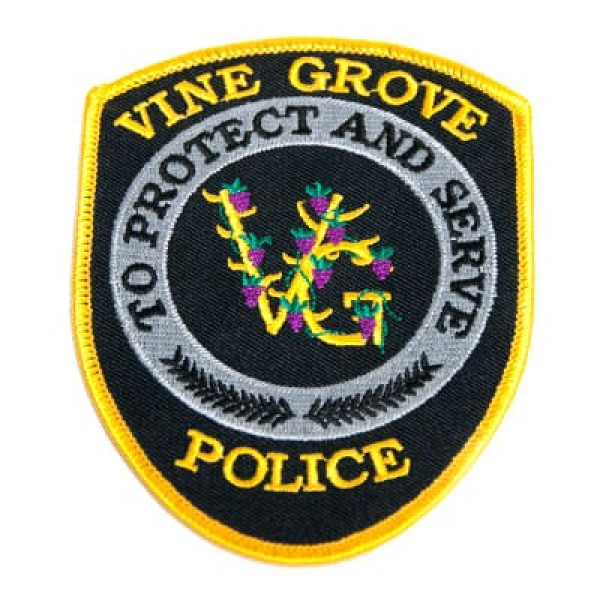 Police Patches
Product information
as low as $0.42 per item
Description
From city crests to badges to special designs — we can do it all.
Up to 9 thread colors included
Multiple border and backing options available
Free shipping to anywhere in the continental U.S.
Police and other law enforcement officers keep us safe in our day to day lives. Officers have a strong sense of camaraderie with each other, and this is reflected in their police patches. Showing off a station number, city crest, or department logo, police patches are proudly displayed on a uniform or jacket. The patches are also collected and traded among officers from around the country/world. TJM Promos understands how important your police patches are, and we are committed to providing the finest patches you'll find anywhere. With multiple border and backing options, free shipping to anywhere in the United States, and a 100% satisfaction guarantee, choose TJM Promos when you need the best police patches!
Additional details
| Size | 10 | 20 | 50 | 100 | 200 | 300 | 500 | 1,000 | 2,000 |
| --- | --- | --- | --- | --- | --- | --- | --- | --- | --- |
| 2" | $8.53 | $4.42 | $1.94 | $1.39 | $0.80 | $0.70 | $0.56 | $0.47 | $0.44 |
| 2.5" | $10.47 | $5.44 | $2.39 | $1.59 | $1.05 | $0.90 | $0.74 | $0.61 | $0.57 |
| 3" | $12.42 | $6.42 | $2.82 | $1.86 | $1.22 | $1.14 | $0.93 | $0.62 | $0.59 |
| 3.5" | $14.85 | $7.71 | $3.41 | $2.11 | $1.54 | $1.46 | $1.14 | $0.80 | $0.75 |
| 4" | $17.28 | $9.00 | $4.00 | $2.39 | $1.71 | $1.56 | $1.32 | $1.02 | $0.97 |
| 4.5" | $19.72 | $10.28 | $4.60 | $2.88 | $1.98 | $1.87 | $1.52 | $1.18 | $1.10 |
| 5" | $23.13 | $12.04 | $5.39 | $3.18 | $2.52 | $2.18 | $1.65 | $1.39 | $1.28 |
| 5.5" | $26.54 | $13.86 | $6.32 | $3.89 | $2.82 | $2.35 | $1.99 | $1.71 | $1.59 |
| 6" | $29.94 | $15.74 | $7.51 | $4.44 | $3.54 | $3.09 | $2.62 | $2.45 | $2.36 |
| 6.5" | $33.35 | $17.57 | $8.42 | $5.00 | $4.05 | $3.66 | $2.82 | $2.63 | $2.53 |
| 7" | $36.75 | $19.51 | $9.37 | $6.13 | $4.95 | $4.52 | $3.82 | $3.42 | $3.22 |
| Size | 10 | 20 | 50 | 100 | 200 | 300 | 500 | 1,000 | 2,000 |
| --- | --- | --- | --- | --- | --- | --- | --- | --- | --- |
| 2" | $9.73 | $5.04 | $2.22 | $1.53 | $0.90 | $0.76 | $0.62 | $0.52 | $0.47 |
| 2.5" | $11.69 | $6.06 | $2.67 | $1.75 | $1.19 | $0.99 | $0.83 | $0.69 | $0.63 |
| 3" | $13.63 | $7.06 | $3.10 | $2.04 | $1.35 | $1.26 | $1.02 | $0.69 | $0.67 |
| 3.5" | $16.07 | $8.33 | $3.69 | $2.33 | $1.72 | $1.61 | $1.26 | $0.90 | $0.85 |
| 4" | $18.50 | $9.62 | $4.28 | $2.63 | $1.88 | $1.74 | $1.47 | $1.14 | $1.08 |
| 4.5" | $20.94 | $10.93 | $4.92 | $3.08 | $2.19 | $2.07 | $1.68 | $1.29 | $1.21 |
| 5" | $24.34 | $12.70 | $5.71 | $3.52 | $2.79 | $2.42 | $1.82 | $1.53 | $1.42 |
| 5.5" | $27.75 | $14.54 | $6.82 | $4.25 | $3.11 | $2.60 | $2.22 | $1.88 | $1.78 |
| 6" | $32.86 | $17.34 | $8.22 | $4.90 | $3.92 | $3.42 | $2.90 | $2.74 | $2.61 |
| 6.5" | $36.28 | $19.19 | $9.15 | $5.51 | $4.50 | $4.08 | $3.11 | $2.92 | $2.82 |
| 7" | $39.68 | $21.21 | $10.34 | $6.88 | $5.50 | $5.02 | $4.24 | $3.81 | $3.58 |
| Size | 10 | 20 | 50 | 100 | 200 | 300 | 500 | 1,000 | 2,000 |
| --- | --- | --- | --- | --- | --- | --- | --- | --- | --- |
| 2" | $10.96 | $5.67 | $2.50 | $1.66 | $0.97 | $0.86 | $0.69 | $0.58 | $0.52 |
| 2.5" | $12.91 | $6.69 | $2.95 | $1.89 | $1.30 | $1.10 | $0.93 | $0.74 | $0.70 |
| 3" | $14.85 | $7.69 | $3.37 | $2.23 | $1.50 | $1.39 | $1.12 | $0.74 | $0.72 |
| 3.5" | $17.28 | $8.98 | $3.96 | $2.53 | $1.88 | $1.77 | $1.39 | $0.97 | $0.94 |
| 4" | $19.72 | $10.24 | $4.56 | $2.87 | $2.09 | $1.91 | $1.62 | $1.24 | $1.19 |
| 4.5" | $22.15 | $11.59 | $5.24 | $3.46 | $2.41 | $2.28 | $1.86 | $1.42 | $1.32 |
| 5" | $25.56 | $13.35 | $6.02 | $3.88 | $3.07 | $2.66 | $1.99 | $1.67 | $1.56 |
| 5.5" | $28.97 | $15.23 | $7.18 | $4.68 | $3.42 | $2.86 | $2.42 | $2.09 | $1.96 |
| 6" | $35.79 | $18.92 | $8.91 | $5.31 | $4.31 | $3.76 | $3.19 | $3.02 | $2.87 |
| 6.5" | $39.19 | $20.81 | $9.89 | $6.04 | $4.95 | $4.48 | $3.42 | $3.20 | $3.09 |
| 7" | $42.60 | $22.90 | $11.19 | $7.45 | $6.05 | $5.52 | $4.67 | $4.19 | $3.94 |