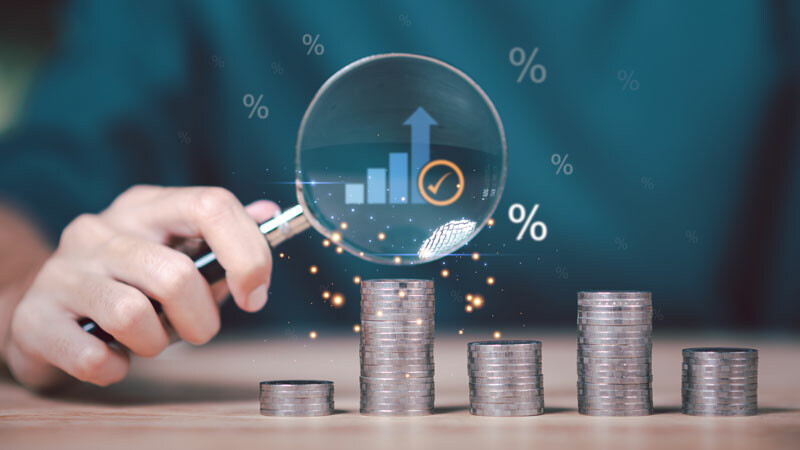 Getting Results With Cheap Promotional Products
Great promotional products don't have to cost a lot.
---
It's not easy for small businesses to compete in today's marketplace. Especially for startups, finding the money to promote the brand can be especially challenging. Fortunately, you don't have to spend a fortune on brand awareness. Cheap promotional products can get your message out to the public at prices that won't break the bank.
Cheap: A Definition
Before we get into specific products, let's make one thing perfectly clear: when we say "cheap," we're not talking about low quality junk. Products that can't meet a decent quality standard will do more damage to your brand than good.
Instead, what we're talking about when we use the term cheap promotional products is a broad range of quality promo items that are affordable on virtually any budget, no matter how small. They'll increase the visibility of your business in a way that will give your customers a positive feel for your brand.
Why You Need Promotional Products
You can't just open a business and say "here we are!" In a world where you're competing not just with other local businesses, but with Amazon, Walmart and just about everyone on the internet, you need to make a name for yourself. You have to market your brand!
The best way to do that is with an integrated approach, one that uses a mix of social media, websites, traditional media and other approaches, including promotional products. If you're a startup, you probably can't afford to do all of those at once. Some require investments of cash, others of time.
That's where cheap promotional products enter the picture. They're affordable, easy to order and easy to distribute. You don't have to spend big money or hours of time setting things up.
What Promotional Products Can Do
Custom promo products can increase your brand visibility by serving as tangible reminders of your brand. They help make customers aware of your brand in a way that people appreciate.
So what can cheap promotional products do for your brand? The most important thing they do is get your name out to a wider audience. Affordable promos give you the ability to distribute them widely, giving you a greater potential reach. This is particularly beneficial if you're just starting out and need to make people aware your business exists.
Unlike some other forms of marketing, the major reason custom products are effective promotional tools is because the recipients like them. Whether it's a pen, a magnetic calendar or other item, people appreciate and use them.
While they do have an upfront cost, economical promotional items offer a phenomenal return on investment potential. If you give prospective customers something they find value in, that gives them an incentive to engage with your brand. That leads to sales and referrals.
Get the Most Value from Your Promotional Products
To maximize the return from your promotional efforts, it's important to have a consistent brand. Be sure everything from signage to social media to promo items carry a clear, consistent logo and/or text. Make it easy for customers to recognize your specific brand, and to differentiate it from your competitors.
Before you order custom products, identify who you want to reach. Knowing your target audience will prevent wasting money and ensure your giveaway items reach the people most likely to buy what you're offering.
We can't stress this factor enough: Don't sacrifice quality for a low price. Cheap promotional products don't have to be poor quality. It's often possible to find better items for little, any additional cost, over inferior ones. The difference between a product consumers will use and one that they throw in the trash can be as little as a few pennies.
Examples of Cheap Promotional Products that Work
While there are plenty of affordable products available, some have evolved into timeless classics for a simple reason: people like them.
A few examples of these low-cost, high-performance items include:
Pens, pencils and markers. Custom writing instruments have been around for decades as a promotional tool. You see them everywhere. That's because they work. People always want something to write with. They're a tool everyone needs. Most of the time, recipients hang on to a promotional pen for months – the better to see your brand every time they use it.
Office Supplies. Notepads, sticky notes and desk accessories remain popular, even in the "paperless" offices of today. Someone's always looking for a place to jot a quick note.
Tote Bags. Affordable and high-visibility, custom tote bags expose your brand to a greater number of people at the same time. Every time someone sees your brand in a store, classroom or on the street, you reach another potential customer.
Remember, if you start with low-cost items such as those, you can always add higher-end promotional items as your business (and your marketing budget) grows. Custom drinkware is a popular option, especially for coffee and tea shops.
Custom apparel, whether as t-shirts, polos, caps or even embroidered patches add an extra level of visibility to your brand. Either worn by staff or given/sold to customers, they attract even more prospects to your logo.
A Word About Ordering
If you're ordering custom promotional products of any kind, be aware that you can save money by ordering in larger quantities. The more you order, the lower the price per unit can be.
For example, let's say you want to order 150 custom pens. If the supplier offers a price break at 200 units, you could spend less for 200 pens than you would for 150. And you'll have that much more inventory to distribute.
Work With a Reputable Provider
A good promotional products supplier will work with you to determine which custom products will work best for your specific business needs. They will take your budget into account when making recommendations, and can help you choose appropriate, high quality cheap promotional products.
At TJM Promos, we have 20 years' experience serving every kind of business from single-proprietor startups to multinational corporations. No matter if your budget is large or small, we can provide you with first-rate service, outstanding quality products and unbeatable prices. Call or email us today to find out how we can help your business grow.