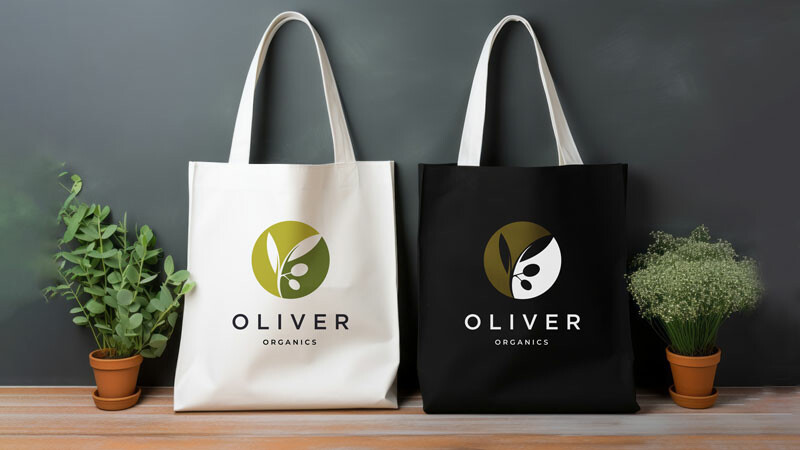 Totes Adorbs! The History of Tote Bags!
Tote bags have long been handy, affordable promotional tools.
---
You see them everywhere – at the supermarket, in department stores, on the beach. They're unavoidable, and a handy way to simplify modern life. They're tote bags.
Yes, it seems like tote bags are all over the place today. And with good reason. They're a convenient way to carry an assortment of things, they're affordable, and they're environmentally friendly. They're an ideal alternative answer to the question "paper or plastic?"
You might be surprised that the humble tote bag has a long history. In one form or another, they've been around for centuries. Let's take a look at how these utilitarian tools have become such a large, and in some cases, fashionable part of our lives.
Tote bags, as the name implies, began simply as bags to carry things in. The word "tote" itself probably comes from an English-based creole, akin to Gullah, according to Merriam-Webster. It means "to carry." (Big surprise, right?)
The general concept of a tote bag has been around for millennia. Every civilization has needed some way to carry small items such as food, tools or other goods. The item as we know it today began to evolve around the 17th century.
Working class tradesmen and others began to use simple, durable bags made from canvas or burlap to carry their necessities. They weren't fancy, but they got the job done.
1800s: Adoption by Sailors
The 19th century saw widespread adoption of tote bags by sailors. They were the idea way to transport heavy items such as coiled ropes. Their bags were usually made of heavy-duty canvas suitable for carrying such items.
1900s: The Name and an American Icon
The 20th century saw the popularity of the handy canvas bags increase. In 1900, the first recorded use of the term "tote bag" occurred.
The bags proved popular with students as a way to carry books and school supplies, leading to the term "book bag." But it took a Maine-based outdoor company to raise the tote bag's status.
In 1944, the L.L. Bean company introduced what it called the Boat Bag. As the company notes, it was advertised as made from builders' canvas and created for hauling ice "from car to ice chest."
As you might expect, lots of folks quickly caught on that the bag was useful for much more than that purpose. With its sturdy construction, reinforced handles and open top, it was the perfect carry for the grocery store, farmers' market or the beach.
The bag became legendary for its style and durability, and is still offered today on the L.L. Bean website. The company notes that the latest version, the "Boat and Tote" is tested to hold up to 500 pounds. "It'll carry more than you can carry. We promise," the site adds.
The L.L. Bean label adds cachet as well, making the classic bag a status symbol of sorts, especially for those who favor a "Preppie" look. With that notion, the common tote bag took a trip upscale into the world of fashion, as we'll see shortly.
The 1950s: Promotional Tote Bags Appear
In the 1950s, marketing professionals realized the potential of tote bags as a promotional tool. Multiple retailers began imprinting tote bags with company logos, brands and slogans. With that, the transition of tote bags from a handy carrying device to a full-fledged fashion accessory began.
The 1960s-80s: Tote Bags Become Fashionable
By the 1960s, fashion designers began to experiment with new styles and materials. Tote bags became trendy, whether for the "squares" using them for groceries or the "hippies" carrying posters and protest signs. Truly, tote bags were becoming universal.
And times were changing, to paraphrase Bob Dylan. By the late 1970s, fashionistas moved everyday items such as blue jeans upscale with designer versions that featured a famous brand or logo. Of course, the price tag moved upscale as well.
By the early 1980s, along came the designer tote bag. The handy staple of sailors, workers and students moved from canvas to leather and other high-end materials. Soon, they became adorned with the classic Gucci "interlocking double-G" logo, the Louis Vuitton "LV," and other iconic symbols of high fashion and wealth.
Not to worry, though. The workaday canvas tote bag is alive and well, doing extra duty as an environmentally friendly product.
The Present Day: The Alternative to Plastic
Modern tote bags are more popular than ever, in large part because they're seen as a more sustainable, ecologically friendly alternative to plastic bags. Grocery stores, booksellers, coffee shops and others have encouraged their customers to adopt reusable tote bags instead of single-use plastic. Some cities have actually banned the use of such plastic bags. The tote bag is an ideal alternative for most uses.
Tote Bags as Promotional Tools
The simple fact that they're just about everywhere makes tote bags a fantastic promotional tool. Low-cost and high-impact, they're a great way to spread the word about your brand.
Think about it. If your business gives custom imprinted tote bags to customers, your brand or logo goes everywhere those bags go. (Why do you think it works so well for the fashion brands?) They are essentially mobile signs or billboards carrying your message. The more the recipient uses the bag, the more potential customers see your brand.
The size of most tote bags gives you a good size for your logo, making it large enough to easily be legible. Add a splash of color to make your brand really stand out and encourage engagement.
Along with promoting your brand directly, reusable tote bags also convey a sense of concern for the environment. That's especially important to younger consumers today, and it can help give your brand added credibility and authenticity with those potential buyers.
Remember, the most effective promotional products are those that offer perceived value to the recipient. Prospective customers are quick to see the value in custom tote bags as a way to make their busy lives a little bit easier. When you're ready to add tote bags to your marketing mix, call or email us. Let us show you how easy it can be to carry your brand to greater success.